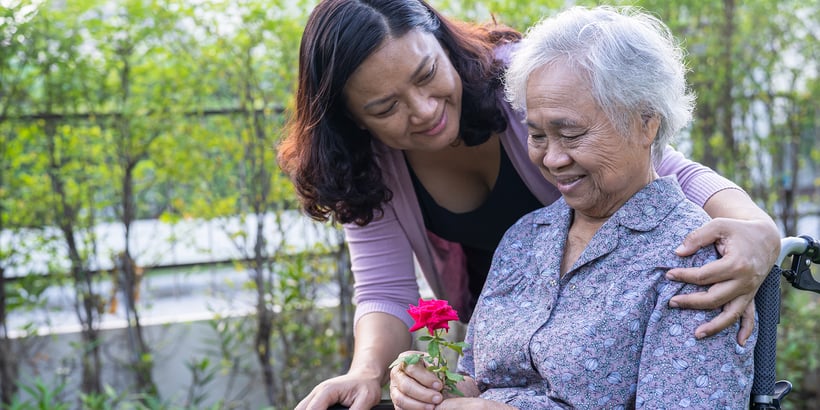 The saying "it takes a village" originates from an African proverb. It is meant to convey the message that it takes many people ("the village") to provide a safe, healthy environment for raising children.

The same can be said for those caring for someone with memory loss. Fortunately, there are a variety of resources available for families in Flagstaff who have a loved one who has been diagnosed with dementia, Alzheimer's, or some other form of memory loss.
Why Caregiver Support is Key
Everything changes when your loved one has dementia, not just their memory.
For example, memory loss is frequently accompanied by changes in appetite and eating habits. Each person's experience will be different, so it's hard to predict what changes your loved one might experience.
People who have a greater sense of purpose in life are more likely to have slower rates of mental decline, decreased mortality, and increased happiness in old age. In fact, in a study of 7,135 older adults, participants who volunteered for 100 or more hours per year experienced a 63% decrease in the decline of physical function in contrast with those who did not volunteer.
That's why learning more about Alzheimer's or other forms of dementia is so important.
5 Caregiver Support Resources for Flagstaff Families
Here are five valuable caregiver resources for Flagstaff families of those with memory loss:
To learn about more caregiver resources in the Flagstaff area, read our eBook Alzheimer's and Dementia Care for Family Caregivers in Flagstaff.