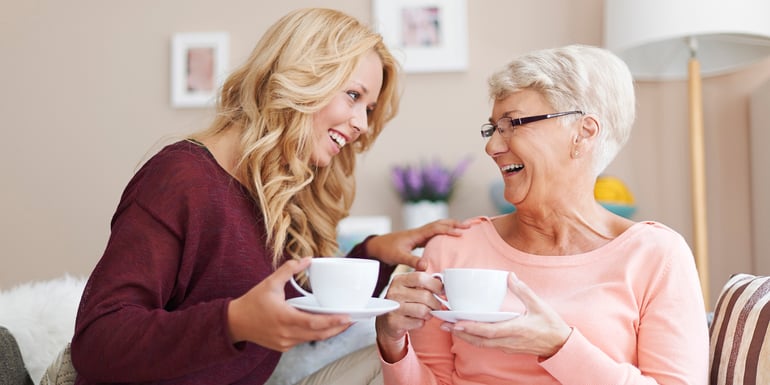 Flagstaff offers a variety of senior living options for families ready to explore this next chapter in life, but knowing when to start the search can be the first question that crosses families' minds before starting their research.
"I think the best thing a family can do is plan ahead," says Leslie Blum, Executive Director of Highgate at Flagstaff.
A common misconception families often have is that the search for assisted living should begin when the need for it arises.
"Many assisted living communities have a care-first approach to the services and programs they offer," says Blum.
While care plays an important role in the services assisted living offers, families can be left considering whether or not it's time to provide care support for a loved one, rather than looking at the added benefits of proactively considering an assisted living community.
Thriving, Not Just Surviving
For providers like Highgate Senior Living, programs that encompass wellness (providing social and emotional benefits) are considered just as important as offering families care services to help with activities of daily living (such as medication management, bathing, dressing, or other needs an aging loved one might have).
For Highgate at Flagstaff, in particular, careful consideration was given to ensure that residents don't just "survive" illness or chronic diseases that may have affected their physical health, but that residents have an environment they can "thrive" in, too.
"Some families have decided that even though mom or dad don't need a significant amount of care right now, that it's worth making the move before care is needed because the programs we offer provide an opportunity for their loved one to engage in social activities, take a class, or participate in day trips that they don't have access to living at home on their own," says Blum.
Highgate has placed a significant amount of importance in meeting the individual and unique needs of each aging adult who considers a Highgate community. From the Purposeful Living Interview that is part of the Purposeful Living program to Highgate's Positive Approach to Care and Couple's Care (a piece of Highgate's Full Care for All program), families can be confident that both the needs and desires of each individual resident are top of mind.
The Challenges of Downsizing
"Sometimes downsizing, itself, can overwhelm families and prevent them from considering assisted living until they feel like they have to," says Blum. "We're grateful to have a downsizing company, Caring Transitions, that's local to us here in Flagstaff that will help families with downsizing and estate sales."

"Our team here in Flagstaff is used to helping families navigate the steps to preparing for a move to assisted living," Blum explains. "Our Community Relations Coordinators work with each resident and their family to help facilitate the move-in process. They work with families every step of the way," says Blum. "Our Healthcare Director and Care Coordinator work with physicians and create a Care Plan that is specific to each resident. And our Life Enhancement Coordinator works with each resident to complete a Purposeful Living Interview so we can create programming specific to each resident's current (and past) interests. It's truly a team effort."

"Families who are considering a senior living community for a loved one should always consider what their loved one needs, but also what they want when considering assisted living."
Blum suggests keeping the following questions in mind:
Will the community be able to properly support and care for your loved one today and in the future if needs change?
Do the caregivers seem to genuinely enjoy what they do?
Are they interested in not just providing care, but helping residents to enjoy their lives?
Will they honor their personal preferences, preferred activities, social needs, physical needs, etc?
Highgate has placed a significant amount of importance on meeting the individual and unique needs of each aging adult. For families whose primary interest in assisted living is care related, Highgate offers a Preferred Care Partner program that ensures continuity of care with consistent team members being assigned to residents so that familiar faces and lasting relationships are formed between each resident and the care partners providing care.