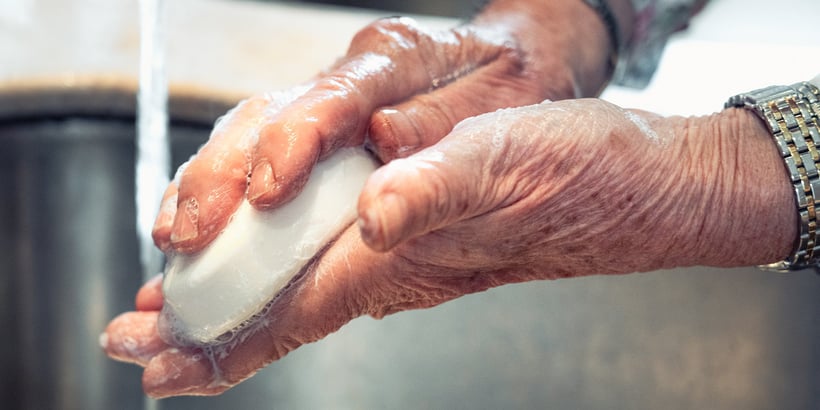 Has your aging loved one stopped caring for their hygiene?
As people age, hygiene issues are surprisingly common. But that doesn't mean it's easy to talk about or address. Your parent might be embarrassed that they need help with bathing or clipping their toenails, or they might not even notice the scent of body odor in the room.
Demanding a parent to take a shower or change their clothes likely will end in frustration or an argument, leaving you just as frustrated as before and your loved one feeling a loss of control or even attacked.
One of the most helpful things you can do is to offer solutions to your loved one's hygiene challenges. In this slideshow, we take a look at some of the most common hygiene challenges family caregivers experience and provide tips for helping your loved one stay as clean, healthy, and comfortable as possible.
23 Caregiver Tips for Helping an Older Adult with Hygiene
Why Older Adults Struggle with Hygiene
If a loved one isn't bathing or changing their clothes regularly, it helps to understand why. This Personal Hygiene Checklist will help you identify what the difficulties are for your loved one and adjust the way you talk about and approach bathing and hygiene.
With a few simple changes to your approach, you can show respect and protect your loved one's dignity while also helping them maintain their personal hygiene.