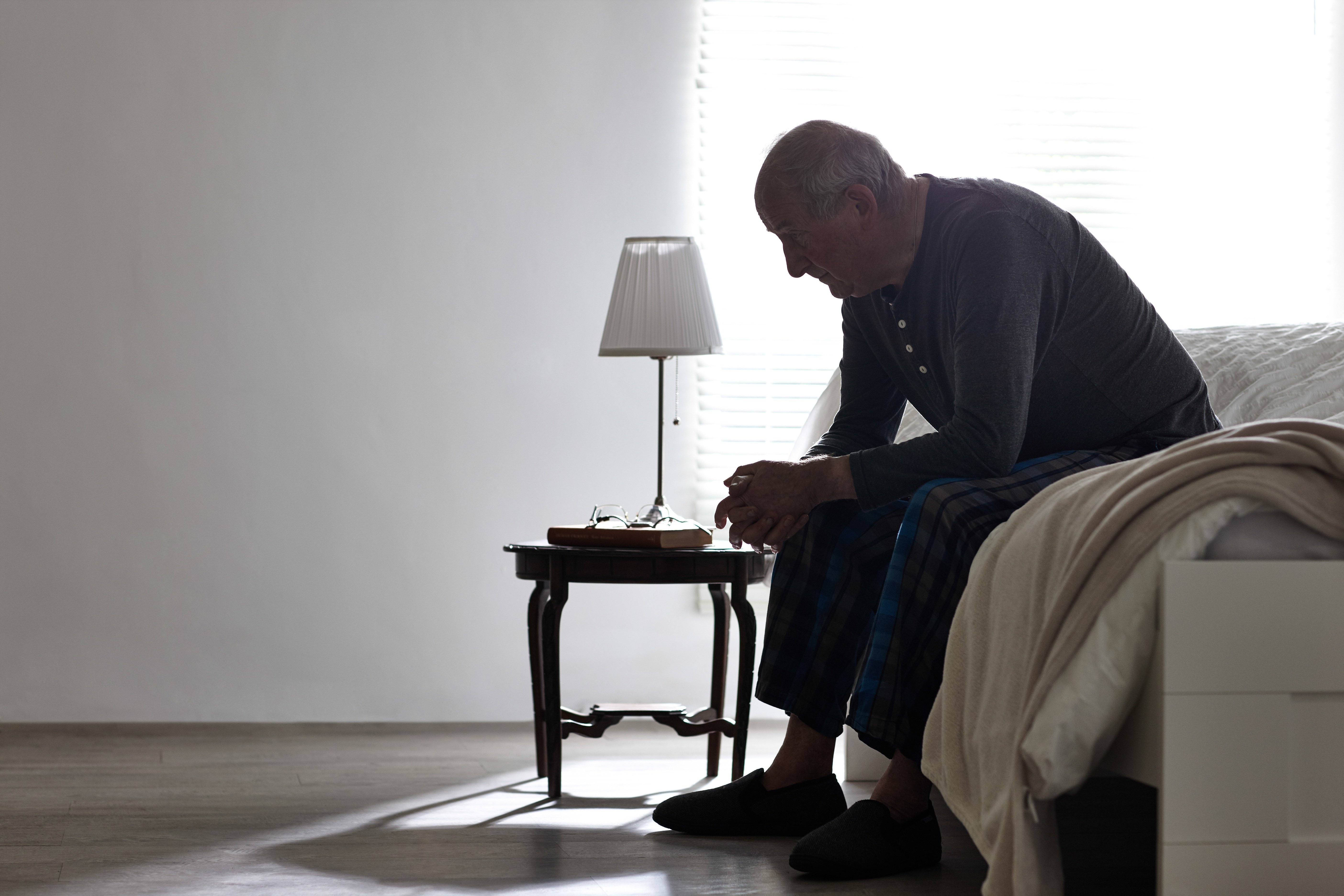 Chances are that if I were to tell you that one day you'd consider moving to an assisted living community, you'd likely think, "that's doubtful". While typically it seems appealing to live out your days in the family home, challenges you haven't considered until they are front and center might change your mind.
Here are four fears of living alone that have seniors considering assisted living as their next home.
Fear of Being Alone
No one wants to think about what it will be like when kids are grown and gone, or when a spouse or close friends pass away. "I lived in my own home for 45 years. I had nice neighbors, but they couldn't spend all their time with me. They had their own families, and friends," says Mary Lou, a resident at Highgate at Temecula.
But, living alone not only can cause feelings of loneliness, but fear as well. "I didn't like living alone after my husband died. He didn't talk much, but he was always there," says Mary Lou. It's not uncommon for women in particular to have difficulty sleeping at night. Whether it's the fear of a home intrusion, or loneliness when climbing into a bed once shared with the love of their life, living home alone can be tough.
Fear of Falling
Nighttime can be a dangerous time for falls. "One of the reasons I moved here is because I feel safe and that I can get help whenever I need it. I just know when I need help getting into bed or in the middle of the night that they (care partners) will be there," says Bonnie, a Highgate at Temecula resident.
If a parent has fallen before, they're likely to fear falling again. And rather than taking the steps to prevent a fall, this can lead to them avoiding the very activities that ensure they don't. "The best thing anyone can do to prevent falls is to improve muscle tone. That means weight-bearing exercise. Every day," says Marcie Suppe, Director of Resident Services for Highgate Senior Living. Unfortunately, most seniors with limited mobility don't have access to exercise classes at home, and the fear of ending up on the floor is enough to prevent at-risk seniors from trying new ways to improve mobility and balance at home.
Fear of Managing Changing Medical Needs
Managing multiple doctors appointments, and a wide variety of medications can be overwhelming. Worry and panic can set in for many reasons. Your mom may wonder if she took her morning pills, but fear taking too many if she is wrong. Your dad may find it difficult to juggle all of the appointments he has between his cardiologist, primary care physician, and endocrinologist. One misstep could mean a trip to the emergency room for an otherwise avoidable complication.
Having a second set of eyes, and a built-in advocate is one of the many benefits of living in an assisted living community. "It's my job to help our residents stay healthy and that we're up do date with all their information. I am in constant contact with doctors when there are changes medically, whether it's a medication or a new diagnosis. I'm the one to take care of that for them," says LaTresh Walker, Director of Resident Services at Highgate at Temecula.
Fear of Driving
For some, driving is a freedom they hope to never give up. For others, driving has become a complex, and sometimes overwhelming activity that just isn't worth it anymore. In fact, fear of getting into an accident keeps many seniors at home, at the mercy of public transportation schedules or friends and family who volunteer their time to make sure mom or dad gets to the doctor or to the grocery store.
"Our Highgate car can take residents to the grocery store, to doctors appointments, Residents just schedule it with the receptionist based on the town car schedule," says Walker.
For many, making the move to an assisted living community is not only a new beginning, but an escape from the fears and worries that can accompany living home alone.
Is it time for your loved one to move to assisted living? Check out our Guide to Assisted Living Facilities eBook to help guide you through this process.