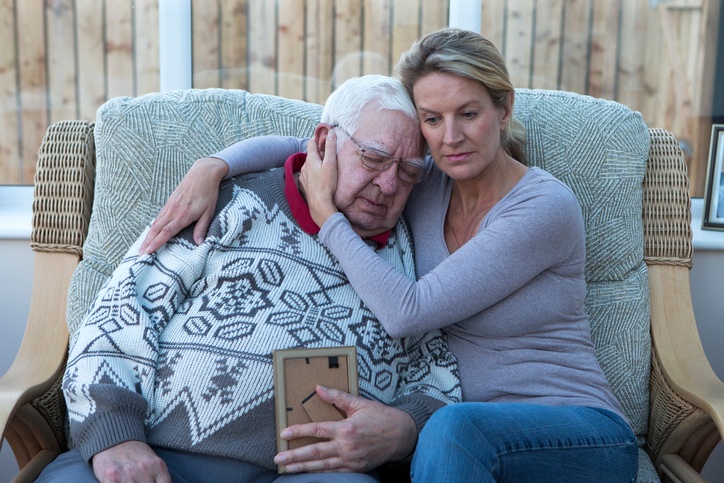 Whether it's nighttime wandering, confusion, repetitive questions, or incontinence, caregiving can be difficult, exhausting and emotionally draining. While caring for someone with dementia, Parkinson's, Alzheimer's or Mild Cognitive Impairment, considering memory care options has many benefits. Here are four reasons to consider a memory care facility:
1. Care at a memory care facility allows you to focus on quality time, not caregiving responsibilities.
Caregiving can take a toll on personal relationships. Allowing others to take on the burden of caregiving allows you to focus on spending quality time with your parent or spouse while allowing trained caregivers to take care of your loved ones' daily cares, medication management, and monitoring of medical conditions. Memory care facilities not only remove the stress of being your loved ones' sole caretaker, but they also enable your loved one to live life to the fullest with access to nursing care and trained personnel that are equipped to respond to quick changes in condition.
2. Caregivers receive specialized dementia training.
Memory care facilities have specialized training programs to equip caregivers with knowledge of cognitive disease progression and the changes that occur physically and psychologically in memory loss residents.
3. Recreation programs tailored for those with dementia.
Keeping your loved one active at home can be challenging. Depending on the disease your parent or spouse has, taking your loved one for outings can also prove challenging. A memory care facility provides activities and socialization specifically geared for those with a memory impairment, ensuring that those with memory impairment live each day to the fullest, regardless of the changes that accompany a memory loss diagnosis.
4. Dining accommodations for those with dementia.
Memory loss is frequently accompanied by changes to appetite and eating habits which can create a stressful situation, especially during meal times. Whether your loved one has difficulty eating a meal without assistance, or has little to no appetite, memory care communities are equipped to handle the many nutritional challenges related to memory loss.
At Highgate we provide safe, compassionate, round-the-clock care in The Cottage, our community designed for residents with memory loss. It's a cozy, secure environment with highly trained care partners whose mission is to understand the needs, desires and routines of each resident in order to personalize their care.