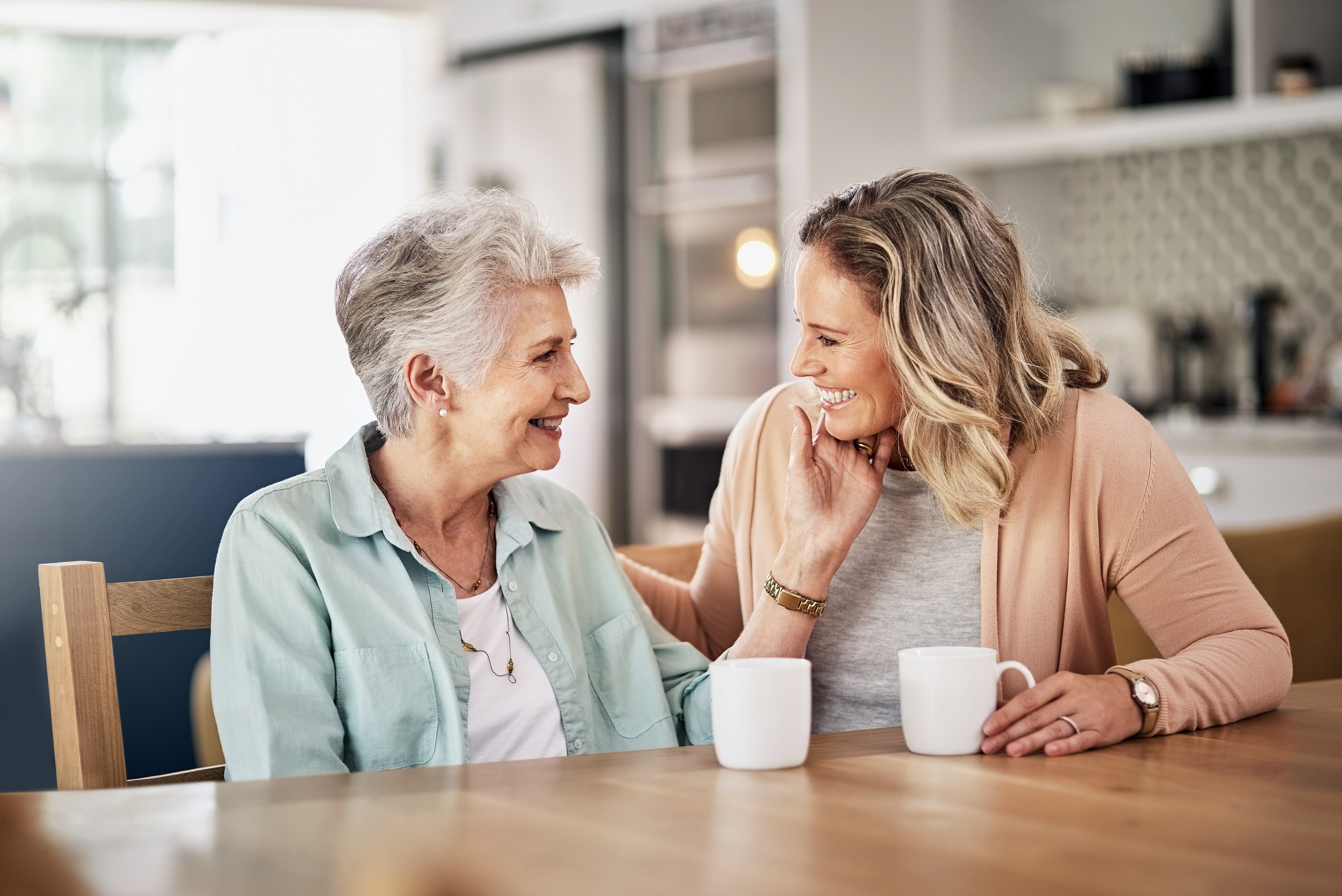 Change is hard, and it only gets harder as you age.
Research shows that a circuit involving neurons in a part of the brain called the striatum deteriorates with age. Decreased activity in this circuit reduces the ability to develop new strategies to meet goals.
As a result, it should come as no surprise that your dad is not terribly interested in learning how to use FaceTime to see his grandkids.
When an aging loved one experiences a big change in life — whether using new technology or moving to assisted living — they must change the way they meet everyday goals. If they have not been using the part of their brain that finds new ways of acting to achieve goals, they might have a harder time adjusting to the change.
Fortunately, there are things you can do to help. Here is a look at four ways you can help your loved one adjust to assisted living.
1. Visit the Community as Often as Possible Ahead of Time
After your family has selected an assisted living community, take your loved one to visit frequently before the move, to allow you both to get acquainted with the staff, meet other residents, and become familiar with the schedule. This will not only help your loved one feel knowledgeable and prepared for their new home, but it will also provide you the assurance that your loved one will be well taken care of.
"I encourage incoming residents to come for lunch so they can start to get to know some of the other residents," says Mandy Ketcham, Community Relations Coordinator at Highgate at Yakima. "I also recommend families come and visit for an activity so they can also start to see what their new routine might be like and so we can start to get to know the new resident."
2. Make Their New Apartment Feel Like Home
When moving seniors, quickly establishing a familiar environment can ease the adjustment. Try to recreate the look and feel of what they experienced in their home by decorating with beloved pictures, decor, and books and by placing items in the room where they are used to seeing them.
For example, set up the nightstand with the same clock and framed photos that were in their home. Bring a favorite recliner or beloved quilt and display favorite pictures around the room. If they have a favorite snack or drink, stock up on those as well.
"We tried to recreate her bedroom," says Shelia, whose mom, Delores, is a resident at Highgate at Yakima. "I found a quilt that her sister-in-law made a long time ago. I put that on her bed, and I brought her favorite chair. We wanted it to be as comfortable as possible."
If the room they live in feels generic, they will never really feel like it is their own. The more little touches you can add to make the room feel like home, the easier it will be to start seeing it as their own space.
3. Visit Regularly but Allow for Independence
Some seniors have difficulty moving to assisted living because they feel like they are being abandoned. Help your loved one adjust by visiting often. Take advantage of the many activities and events that are offered in the community and participate with your loved one, or stop by and have lunch with your loved one and their new friends.
"The Bistro at Highgate is really important to us because it gives Mom and me something special to do together," says Karen, whose mom lives in the Cottage at Highgate at Yakima. "Mom and I can sit at the Bistro and feel like we are in a coffee shop. It's not crowded, but friendly people walk by and say hello. We don't feel alone, but at the same time the atmosphere feels intimate and cozy."
If you cannot visit often, consider sending flowers or special deliveries every so often. It shows your love and support and reminds them that you are thinking about them.
On the other hand, do not feel as though you need to be with them all the time during the transition. Allow them time to get to know their neighbors and care partners, and encourage them to develop a community and life within the community.
4. Make It Easy to Stay Connected to Life Outside the Community
Another reason some seniors struggle to adjust is because they feel frustrated by a perceived loss of independence. If it is still safe for them to drive, then that helps. If not, then help them figure out alternative options to get around so they do not feel stuck.
Make sure they are able to keep up with friends outside the community and can still enjoy their favorite breakfast at the local diner. If they are used to going to a Pilates class every Saturday morning or church every Sunday morning, help them maintain all the habits that make up their life.
If you give them time to adjust and you work with the staff at the community, you will find that they will fit in well and may grow to love the safety, warmth, and friendship assisted living offers.
"My mom was anxious and nervous, but it didn't take long for her," Shelia says. "She's already thriving. She's happy, and her anxiety is gone."
For more tips on how to ease the transition to assisted living, download A Guide to Making the Move to Highgate Senior Living.