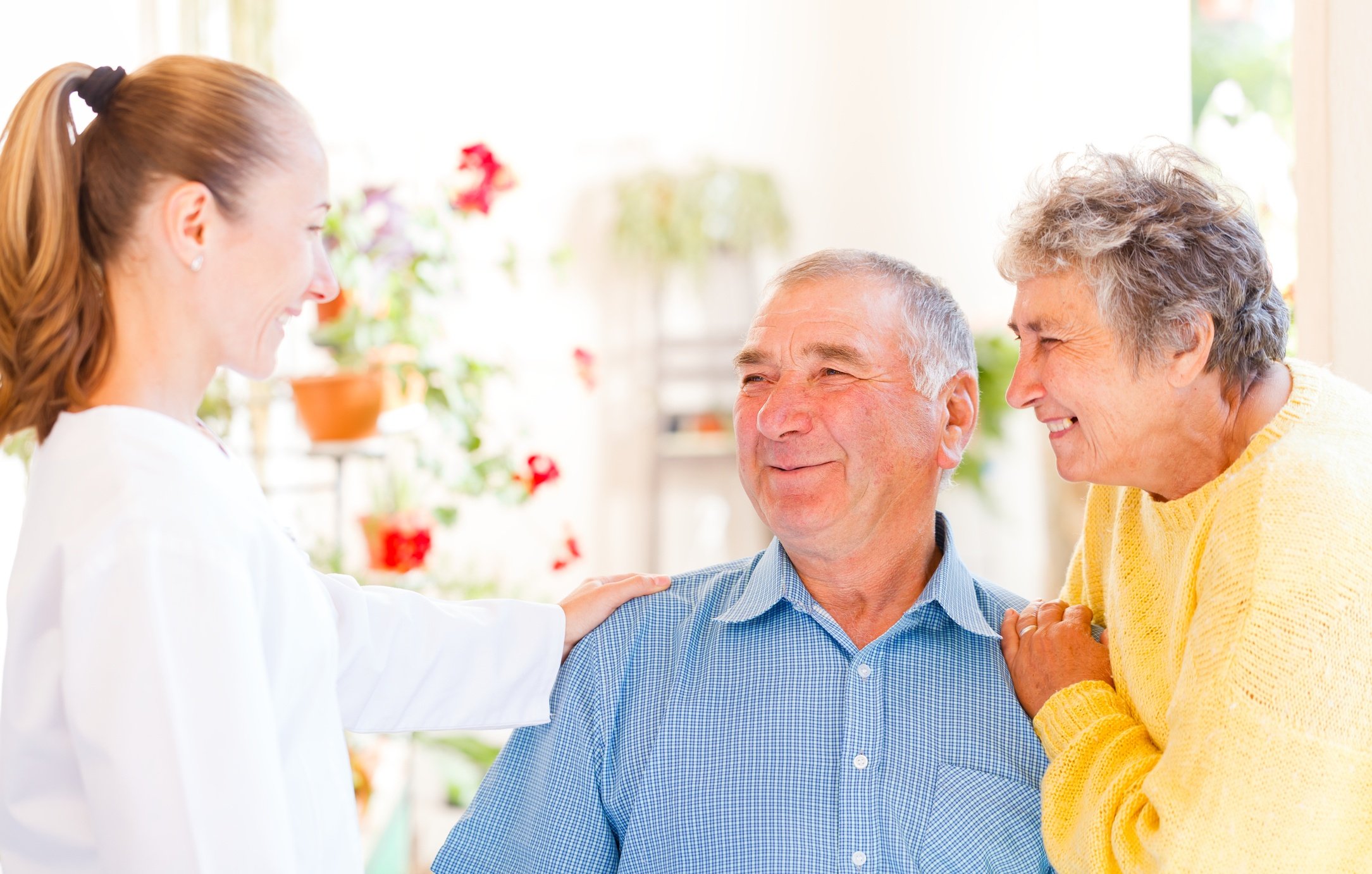 You have health insurance to cover preventive care and illnesses. But 70 percent of people older than 65 will need long-term care at some point in their lives, according to the Genworth Cost of Care Survey, and health insurance won't pay for it.
That's where long-term care insurance comes in. Unlike traditional health insurance, long-term care insurance is designed to cover long-term services and supports when you have a chronic medical condition, a disability, or long-term memory loss care needs such as those diagnosed with Alzheimer's disease.
About 5 percent of seniors age 55 to 60 carry long-term care insurance, and about 11 percent of those 65 and older have coverage, according to Urban Institute research. For those who don't already have long-term care insurance, a policy can be purchased through a private insurance company.
When you purchase a long-term care insurance policy, you choose the amount of coverage you want, and once you're approved for coverage and the policy is issued, you begin paying premiums. The rates you pay depend on a variety of things, including your age and health, your gender, your marital status, the insurance company, and the amount of coverage you choose.
Whether you own a policy now or you're considering buying a policy, here are five things to consider when using long-term care insurance to pay for assisted living.
1. Different Policies Cover Different Kinds of Care
Most policies will reimburse you for care given in a variety of places, such as your home, an adult day care center, an assisted living facility, or a nursing home. Some policies will cover home modifications or even pay certain family members to provide care for the policyholder. Make sure your policy covers the types of facilities, programs, and services you'll want and that are available where you live.
If you're shopping for a policy, ask important questions about what the policy covers: What is covered, and what is excluded? What percentage is covered for services such as home care, hospice, assisted living, memory care, or housekeeping assistance? Can you even use your long-term care insurance for assisted living?
2. Policies Have Maximum Benefit Amounts
Most policies have some type of limit to the amount of benefits you can receive, such as a specific number of years or a total-dollar amount. The length of the benefit could be three
years, five years, or even the remainder of your lifetime. This is important to know not only when purchasing a policy but also when filing a claim.
For instance, if you or your loved one have just been diagnosed with mild Alzheimer's and your policy's benefits only last three years, it may be wise to let some time pass before filing a claim because individuals with dementia can live for many years with the disease. As their condition progresses, they require more intensive care that can be very expensive.
3. There's Something Called an Elimination Period
Under most long-term care policies, you're eligible for benefits when you need help with at least two activities of daily living or you suffer from dementia or other cognitive impairment. Activities of daily living include bathing, dressing, eating, toileting, getting in or out of a bed or chair, and caring for incontinence.
Under most policies, you'll have to pay cover your own care — usually between 30 to 180 days — before the policy kicks. Like a deductible on health insurance, this is called the "elimination period." If you choose a shorter elimination period, it will mean you'll pay a higher premium.
Each insurance provider handles benefit triggers and elimination periods differently, especially for policyholders with cognitive impairment. So whether you already have a policy or you're shopping for one, make sure you know what the benefit trigger is and the length of the elimination period before benefits are available.
4. Don't Forget About Inflation
As the price of care increases over time, your benefit will start to erode unless you select inflation protection in your policy. But that could boost your premium by as much as 80 percent.
If you own a policy, consider the pros and cons of reducing your inflation protection, which increases the amount the plan will pay to help keep pace with rising health care costs. If you're relatively young, you might need inflation protection to afford your care. If you're older, though, it might make sense to reduce or even eliminate it. That's one of the challenges of planning for long-term care needs: It can be hard to foresee exactly when you will need it.
If you're shopping for long-term care insurance, be sure to ask about the initial daily benefit and the maximum benefit period, if that benefit amount increases with inflation, and if that will affect your premium.
5. Long-term Care Insurance Isn't for Everyone
Many policies won't cover care needs that result from drug and alcohol abuse, mental disorders, or self-inflicted injuries. Additionally, insurers typically don't accept new, elderly enrollees if they are already receiving or in need of care, and coverage is often denied for people with pre-existing conditions such as Alzheimer's disease, multiple sclerosis, a stroke, or Parkinson's disease.
If long-term care insurance isn't right for your budget or care needs, there are many ways to pay assisted living costs. Most families pay for assisted living using a combination of personal savings, retirement accounts, veterans benefits, pensions, and Social Security payments. Some families also choose to sell a home to pay for assisted living.