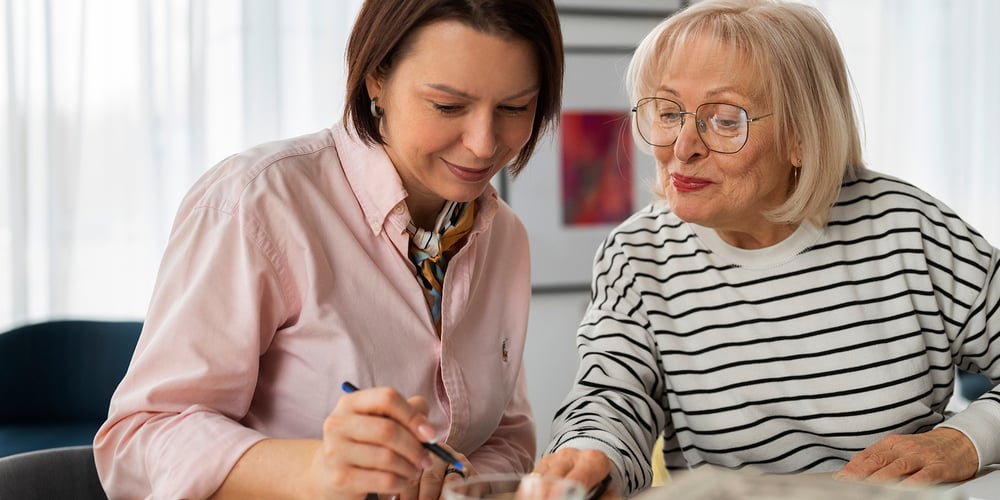 Family caregivers often face financial challenges as they provide care and support for their loved ones. Caregiving can be expensive, and it can be difficult to balance the financial demands of caregiving with other responsibilities. In this blog, we'll discuss financial tips for family caregivers to help them manage their finances.
1. Create a Budget
Creating a budget is an essential first step for family caregivers. A budget can help caregivers track their expenses and identify areas where they can cut costs. Caregivers should include all caregiving-related expenses in their budget, such as medical bills, transportation costs, and home modifications.
2. Explore Financial Assistance Programs
There are many financial assistance programs available for family caregivers. These programs can help cover the cost of caregiving-related expenses, such as respite care, home modifications, and medical equipment. Caregivers should explore all available programs and resources to determine which ones are best suited to their needs.
3. Consider Long-Term Care Insurance
Long-term care insurance can be a valuable investment for family caregivers. This type of insurance can help cover the cost of long-term care, such as senior living care or in-home care. Caregivers should consider purchasing long-term care insurance to help protect their finances and provide for their loved ones' future care needs.
4. Seek Professional Financial Advice
Family caregivers should seek professional financial advice to help them manage their finances. Financial advisors can provide guidance on budgeting, investing, and retirement planning. They can also help caregivers navigate the complex financial issues associated with caregiving.
5. Take Advantage of Tax Benefits
There are many tax benefits available for family caregivers. Caregivers may be able to claim their loved ones as dependents, deduct medical expenses, and take advantage of other tax credits and deductions. Caregivers should consult with a tax professional to determine which tax benefits they are eligible for.

Family caregivers can face a wide variety of financial challenges as they provide care and support for loved ones. By creating a budget, exploring financial assistance programs, considering long-term care insurance, seeking professional financial advice, and taking advantage of tax benefits, caregivers can create the foundation they need to financially support aging loved ones.