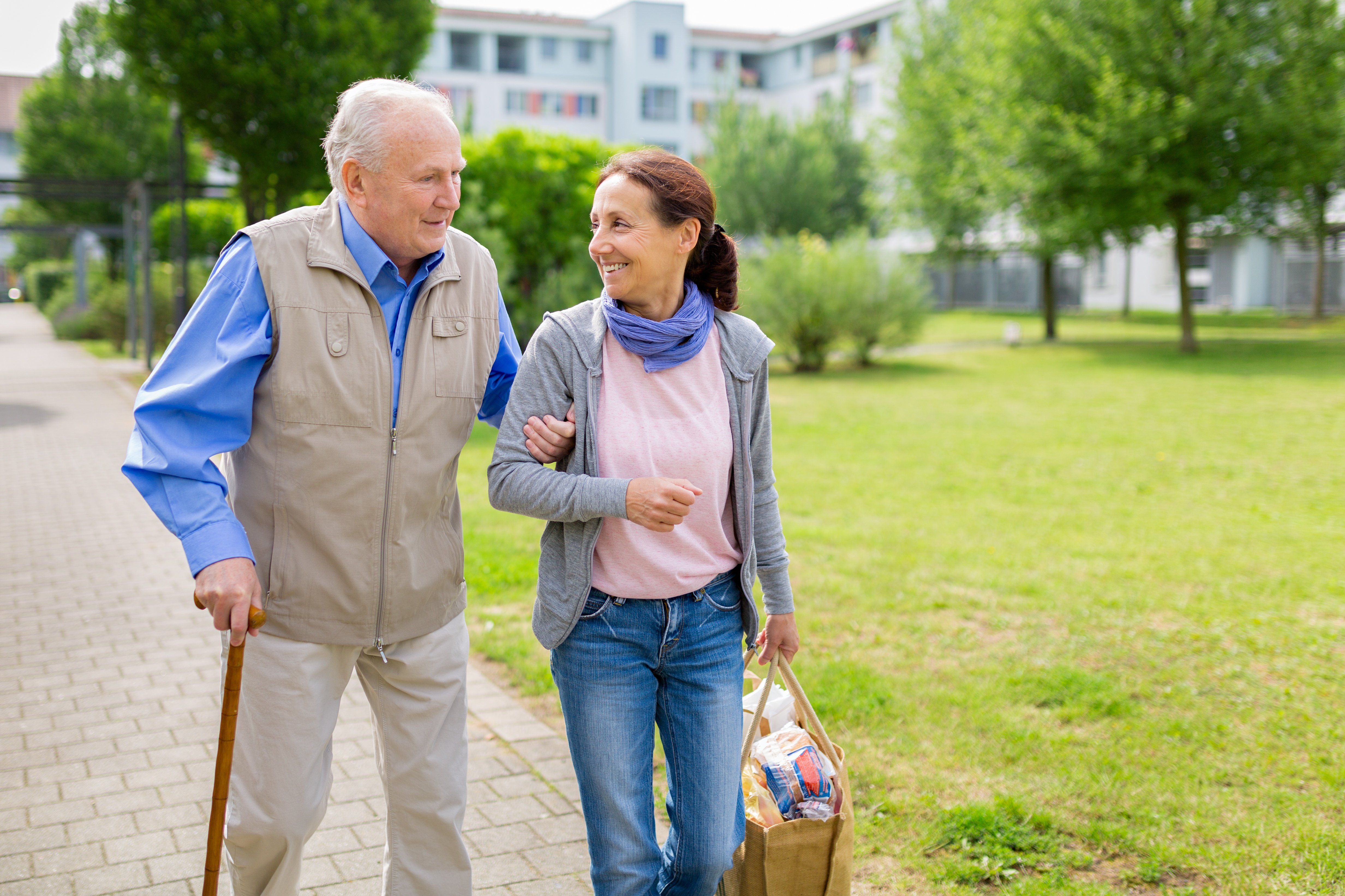 One thing that most older adults have in common? Fear of falls. It's a valid fear.
According to the National Council on Aging, every 11 seconds an older adult is treated in an emergency room for a fall. Every 19 minutes an older adult dies from a fall.
Fear of falls, however, leaves many older adults anxious and afraid to leave their homes. They unintentionally isolate themselves in the place where most falls happen: home.
However, falls aren't inevitable. Although not all falls can be prevented, there are many ways to lessen the chances of falling. And, the chance of serious injury.
1. Fall-Proof Your Home
More than half of falls happen at home. The good news: there are so many ways to decrease the chances. Here are just a few:
Get everything off the floor. Anything on the floor can be a tripping hazard – shoes, baskets, newspapers and magazines or clothes.
Install handrails in the shower or tub and next to the toilet.
Tape down throw rugs or remove them altogether.
Make sure rooms are well lit.
Use nightlights.
Push cords close to the wall, as far away from walking areas as possible.
Place a mat under your pet's water dish to catch spills.
For more ideas on how to fall-proof your home, check out the list on The National Institute on Aging website.
2. Don't Avoid the Stairs
"When people get older and have trouble climbing stairs, they often move to places that don't have stairs," says Marcie Suppe, RN, Director of Resident Services, Highgate Senior Living. "They lose that muscle tone and the ability to go up and down stairs. It sounds really simple, but the trick is to maintain that strength."
"When it's hard to go up and down stairs, it's time to talk about strength training and maybe physical therapy to see if you can get a bit more muscle tone," she says. "If you have muscle on your bones, and your bones aren't particularly frail, there's less chance you'll get hurt if you fall."
3. Get Up Off the Floor
An important skill for older adults to master is getting up off the floor. Encourage your loved one to practice. "If they can't do it in practice, they won't be able to do it if they've fallen," Suppe says. "It's also good exercise for large muscle groups."
Being able to get up off the floor provides your loved one a little more independence which will reduce some of their anxiety and boost their confidence.
4. Put on Your Socks
One of the keys to preventing falls is good balance. We tend to lose this as we age. Medication side effects and changes in vision and hearing exacerbate this.
"Can your loved one stand on one foot and still get their socks on? It's a balance and stability exercise," Suppe says. "If you're able to do that, you'll be less likely to fall." It may be tough to master, but by working at it your loved one will improve their balance and reduce their risk of falls. Any improvement helps.
5. Get Good Muscle Tone
"The best thing anyone can do to prevent falls is to improve muscle tone. That means weight-bearing exercise. Every day," she says. This also makes any falls less severe and recovering from them easier.
"At Highgate, we try to make sure every resident gets at least 15 minutes a day of moderate- to high-intensity weight-bearing weight bearing activity to keep up muscle mass and strength," says Suppe. "Unlike seated exercise, weight-bearing activity helps build strength and balance. That's what we focus on."
Lastly, vision, hearing and medications can impact balance and mobility. Be sure to have your loved one's hearing and vision checked regularly. And talk to their healthcare provider about possible medication side effects that could cause confusion, sleepiness or dizziness.
Although we can't eradicate falls, there's much we can do to prevent them. Simple changes around the house and strength and balance training can work wonders when it comes to your loved one's risk of and recovery from a fall.