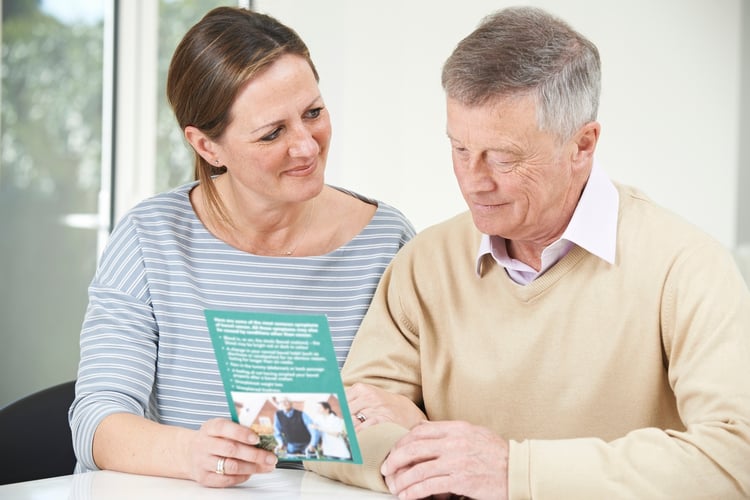 For many, assisted living facilities as a care option for an aging parent may be a new concept. Unfortunately, not knowing the benefits of an assisted living facility may mean that you search too late in the process. Some overlook this valuable option, and when a crisis hits, are unable to pursue an assisted living facility. If you're just beginning your research, here are six things you may not know about assisted living.
1. Make It Just Like Home
Most often, residents are able to decorate their new living space with the same furniture and knick-knacks they were accustomed to in their last home. Surrounding your loved one with items that have the most meaning will make the transition easier.
2. Enjoy Delicious and Nutritious Food
Shopping for groceries and cooking can become quite a burden. As we age, proper nutrition becomes more important than ever. Eating delicious, nutritious meals is good for the body and soul. Enjoying time around the dinner table is also a good way for residents to connect with others. Certain medications can make it difficult to have an appetite, but the aroma of home-cooked food wakes up the taste buds. If your loved one has impaired vision, consuming outdated food may be an issue. An assisted living facility makes this one less thing to worry about.
3. Leave Housework Behind
Laundry and cleaning service are typically provided in an assisted living facility. Some communities allow residents to do these things themselves if they wish, but the service. This leaves more time for outings and activities on the calendar.
4. Daily Oversight by Trained Clinical Staff
When your loved one lives isolated in a single-family home, health changes are easy to miss. When trained clinical professionals monitor your loved one's health, it's easy to catch health issues before they become too severe. It could mean, for example, the difference between an infection that requires antibiotics and one that requires hospitalization.
5. Combat Depression with Community Living
We all need connections with others to stay mentally and emotionally healthy. It's easy for seniors to become isolated. Living in a community ensures that they build and maintain quality relationships. Your loved one may not be the most outgoing person, but having even one friend can keep them engaged and provide a sense of purpose and belonging.
6. Stay Active
At some point, driving becomes more difficult. Living in an assisted living community allows your loved one to access activities that might become out of reach once they no longer drive. Assisted living facilities provide a variety of daily activities, based on residents' interests, to engage them physically, mentally and socially.