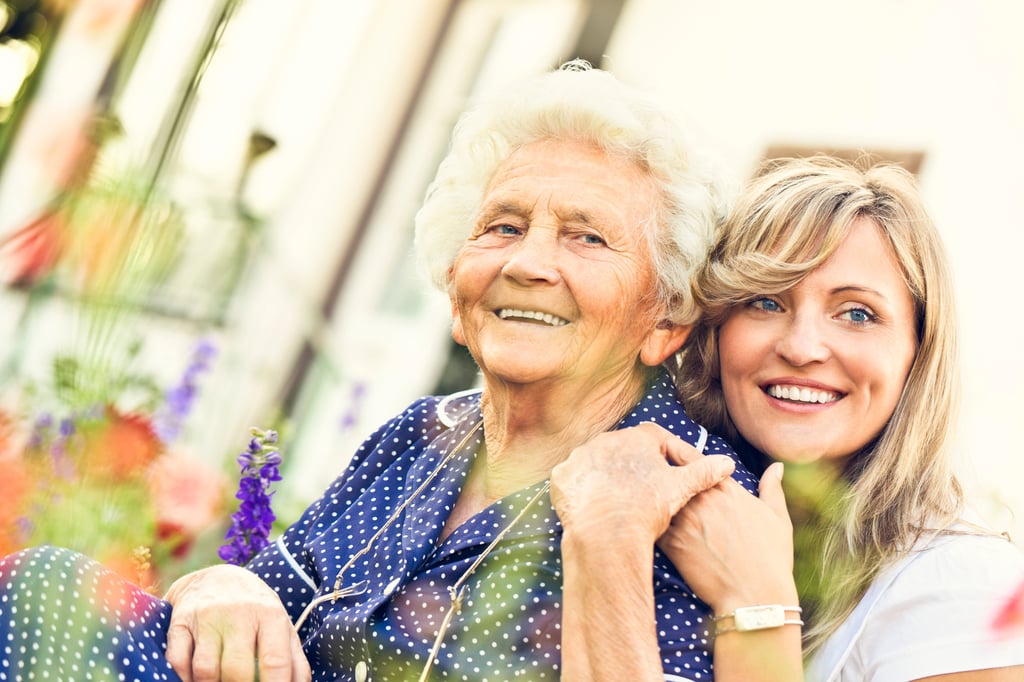 Many seniors and their families have questions about assisted living costs. Knowing more about assisted living costs can help you plan for these expenses. Here are some of the most frequently asked questions about assisted living costs — and their answers.
Q: What is assisted living?
A: Assisted living communities offer exactly what the name implies: assisted living. Seniors can have as much independence as they want, and help is available if and when it is needed. Assisted living communities primarily provide non-medical personal care and, in support, offer housekeeping and laundry services, transportation, medication management and access to medical care, health and exercise programs, social activities and programs, and two or three daily meals.
Q: How much does assisted living cost?
A: Assisted living costs are based on a number of factors, including where your loved one lives, the level of care your loved one requires, the size of the room and the range of amenities the community offers. According to the 2017 Genworth Cost of Care Survey, the national monthly cost for a private one-bedroom apartment in an assisted living facility ranges from $573 in Vermont to $21,240 in Iowa.
Q: Are assisted living costs affordable?
A: When seniors live at home, they make separate payments for food, utilities, home maintenance, entertainment and health care. When they move to an assisted living community, most living expenses are covered by the monthly base fee. In many situations, total assisted living costs can be significantly less than in-home care costs. According to the Genworth survey, just hiring a home health aide costs an average of $4,099 per month and that doesn't give you access to the dining programs, recreation programs, and other amenities offered in a community environment. Assisted living can be an affordable option with more benefits than in-home care.
Q: What's typically included in the cost?
A: Most assisted living communities offer either all-inclusive or fee-for-service pricing. Some communities offer packaged services. All-inclusive means that a single monthly fee covers rent, meals and any additional services a senior chooses, such as housekeeping, transportation and assistance with dressing, bathing and other activities of daily living. However, each assisted living community's definition of "all-inclusive" varies. Fee-for-service means residents are charged a flat monthly fee for rent and meals, and they pay only for those services they use. Also known as à la carte pricing, fee-for-service charges may be tracked by the specific service, such as medication management, or by time, such as $150 dollars per hour.
It can be hard to compare apples to apples because assisted living communities charge differently for personal care and ancillary services, so it's important to get a clear description of what is and is not included in an all-inclusive agreement or a cost breakdown for fees for each service in a fee-for-service agreement for each assisted living community you're looking at.
Q: What's typically not included in the cost?
A: Typically, residents pay directly for TV, internet and telephone service for their apartment. Residents also pay for their own personal toiletries, health and beauty aids, hairdressing, clothing, medications, incontinence supplies and dry cleaning. Some activities out of the community may have a small fee associated with them to cover the cost of admission or tickets. Also, some communities do not include meals in their base monthly rental rate.
Q: How do most people pay assisted living costs?
A: Most families pay for assisted living using a combination of personal savings, retirement accounts, Veterans benefits, pensions, and Social Security payments. Some families also choose to sell a home to pay for assisted living.
About 5 percent of seniors carry long-term care insurance, and benefits for assisted living can vary between $1,500 to more than $9,000 per month. For those who don't already have long-term care insurance, a policy can be purchased through a private insurance company. However, coverage is often denied for people with pre-existing conditions such as Alzheimer's disease, multiple sclerosis, a stroke, or Parkinson's disease.
Q: What if all of those options to pay for assisted living costs have been exhausted?
A: There are some lesser-known ways to pay for assisted living, such as life insurance benefits and conversions, reverse mortgages and home equity lines of credit, annuities, and bridge loans. Always speak with a financial adviser before taking risks with investments and assets as there are several other ways to get financial assistance for assisted living, such as tax credits and deductions related to assisted living, which can reduce a family's overall tax burden and free up additional financial resources to be put toward assisted living costs.
If you plan ahead and do your research, you can take advantage of all means available that can help pay for assisted living.