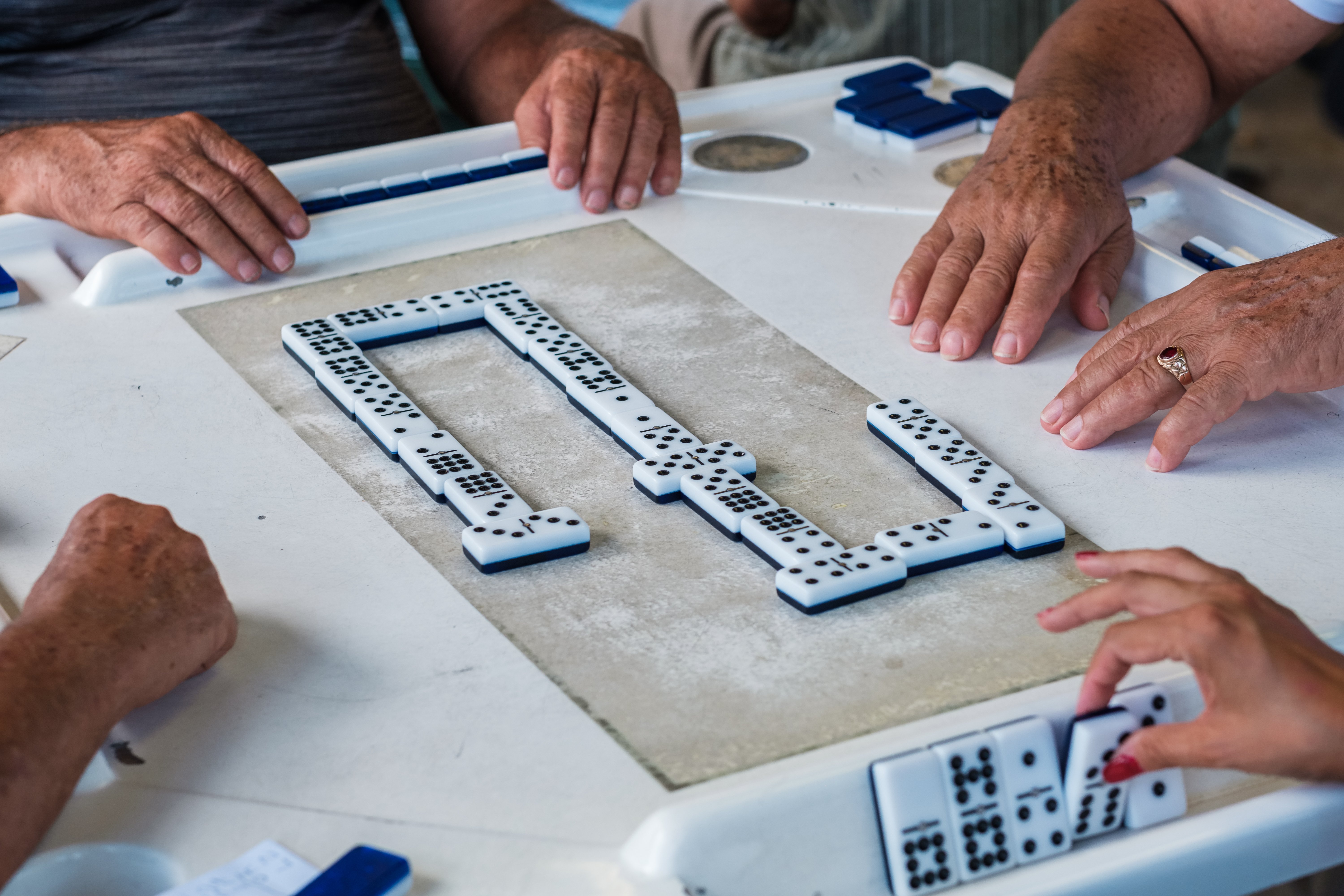 Think about your life: When do you feel your best? When are your self-esteem and self-worth at their highest?
According to researchers, living your life with a sense of purpose may help you live longer — no matter your age or the content of your purpose. Having a purpose in life leads to lower mortality risk across the lifespan and higher psychological well-being, such as positive relations and positive emotions.
It's not any different for people with dementia, says Katrina Custodio, Life Enhancement Coordinator at Highgate at Temecula.
"It's about the quality of life," she says. "When someone has a purpose, it gives the individual the sense of self-worth. This not only applies to someone with dementia but to everyone."
So how do you help a loved one with dementia stay active and engaged when they've not only left the workplace and lost that source for organizing their daily events but also have started to experience changes in their thought, communication, and memory?
Purposeful Living Interviews
You create meaningful activities, not just ones that fill time. At Highgate Senior Living, team members do a Purposeful Living Interview with each new resident so they can better understand what brings meaning to each resident's day. It is intended to be a discussion to elicit ideas and information that allows the care team to plan programming for residents so they can continue to live a life of purpose.
Purposeful Living Interview Questions Include:
How do you like to spend your day?

What hobbies or pastimes have you enjoyed in the past year?

What was the job or position that you held that was the most important to you?

Would you be interested in attending classes? What sorts of classes would you find meaningful?

How do you express your creativity?

What brings you spiritual fulfillment?
You can do this with your loved one, too. Consider interests they had in the past, knowing that some activities may need to be modified for practicality and safety.
7 Activities for People with Dementia
Participating in activities can help to prevent frustration, boredom, and unexpected behaviors. Activities can also help your loved one maintain their independence, provide mental stimulation, improve physical activity, promote social interaction, improve sleep habits, improve self-esteem, reduce symptoms of depression — and bring pleasure to both you and the person with dementia as you share these moments together.
Here's a look at seven activities to help your loved one with dementia stay active and engaged.
Housework
Activities can be more than just hobbies and can include other things that your loved one does each day. Although doing housework may not sound like a fun activity to you, it can give them pleasure and adds meaning to their life. Try reminiscing as you dust, tidy, sweep, or make the bed.
"By giving your loved one a purpose, whether it be something as simple as folding the laundry, it calms and redirects their focus from something of agitation to that of familiarity and comfort in knowing how and what to do," Custodio says.

Listening to Music, Singing, and Dancing
Listening to familiar music can be of great comfort. It can also be an outlet for self-expression. Make a playlist of your loved one's favorite music, and put it on an iPod. You can have a sing-along or a dance party. Or if that's too much stimulation, you can give them a pair of headphones and they can listen on their own.
"With music and art, it is an emotional process," Custodio says. "When emotions are brought forth, it can stir up memories. Not only that but the parts of our brain that are some of the last to go are that of music appreciation and aptitude."
Games
Dominoes, card games, and jigsaw puzzles are great stimulating activities for someone with dementia — just don't get too hung up on the rules. The main aim of activities is to help the person with dementia be stimulated and happy, so if they go the wrong way on the board game but they feel a sense of achievement and satisfaction, consider it a success.
Arts and Crafts
You can not only do arts and crafts such as knitting and painting, but you can also do a variety of arts and crafts designed to help your loved one reminiscence. For example, make a memory box filled with your loved one's favorite objects, old photos, and items from their work life. Or make a life story book, combining photos with notes about their parents, children, work, places they vacationed, hobbies, and likes and dislikes.
Looking at the photos, objects and/or book can be a very relaxing way of being together.
Gardening
Gardening is a great activity for people with dementia because it offers an opportunity to get some fresh air and exercise. Planting bulbs and herbs in pots, weeding, and sweeping paths can be stimulating and enjoyable for people with dementia even late in the illness.
How to Plan Activities
Keep in mind that you will need to help get the activity started and offer support throughout the activity. Concentrate on the process, not the result, and be flexible.
"If you notice a person's attention span waning or frustration level increasing, that is your cue to change the current situation," Custodio says. "It could be introducing a new activity, change of face, offering assistance, or sometimes even matching that energy and showing that you are on their side."
What matters is that you were able to spend time together and that the person feels a sense of purpose.
For more information on how you can help your loved one live a meaningful and fulfilling life, download our eBook Life at the Cottage: A Guide to Highgate's Unique Approach to Memory Care. You'll learn about Highgate's positive approach to memory care and the training provided for care partners and how shifting the caregiving responsibilities to Highgate allows you to simply enjoy the relationship with your loved one again.