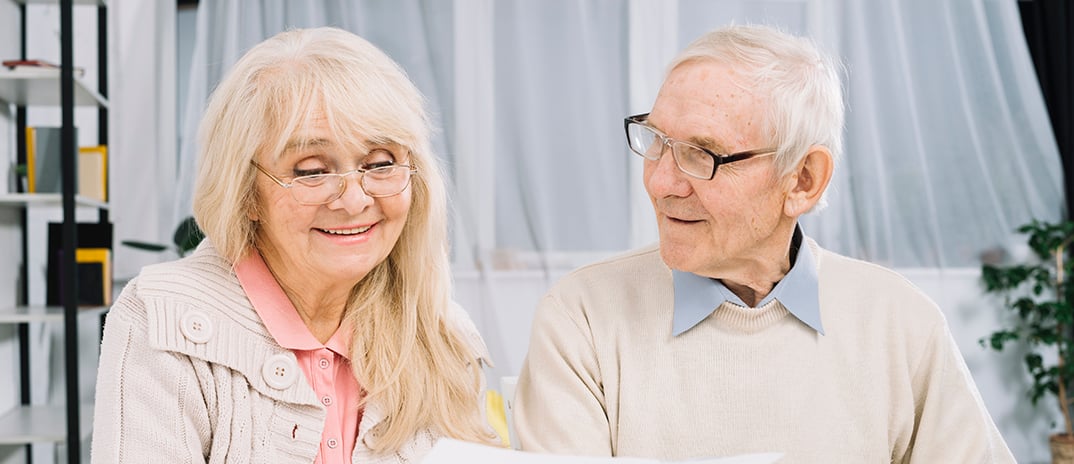 At Highgate, we're committed to helping our residents in any way we can. This always includes helping families find the best solution for both current care needs and anticipated future needs. In addition, it sometimes this means assisting families in finding the best ways to finance the move into Highgate.
We recognize transitioning into a senior living facility usually changes the financial dynamics for the seniors involved, and often their children as well. In addition to the resources we offer at Highgate, there are some free tools you might want to use to discover potential assistance programs.
The Eldercare Resource Locator Tool asks you to provide information, and then tells you what resources, if any, are suitable for your needs. State social service agencies can also be a helpful option to explore as you are planning the transition to a senior community.
The Most Common Short-Term Solution
Elderlife Financial – a lending institution that provides loans for seniors – created the Eldercare Bridge Loan. It's a unique loan type because it enables up to 6 people to share costs. These can be family members and friends.
The Eldercare Bridge Loan is meant to be a short term solution to a money crunch created by:
The costs of moving into assisted living. These can include initial fees, monthly fees and relocation costs.
The delay in receiving benefits. Approval for veteran's benefits and other programs can take months to process.
The wait for a home to sell. The need to move into assisted living often occurs before a buyer is found.
The desire for a couple to remain together. Reverse mortgages only work when one spouse remains in the home.
The loan doesn't require a vehicle or home to secure the credit, just a good credit rating. In addition, loans that spread the risk over more people are easier to get approved because not every individual has to have a high credit score. Typically, the approval process takes as little as 24 to 48 hours.
The advantage of using an Eldercare Bridge Loan over loaning your senior family members money for the move is worth considering. While some may consider the interest rate high, it protects any rights your loved ones may have to receive VA pension or Medicaid benefits. In-family loans are treated as income, while Elderlife Financial's loan is considered a debt.
However, the Eldercare Bridge Loan is a solution that only works when you can prove the senior(s) benefiting from the loan has a source of money to repay the loan. Typically, this is the sale of a home or a lump sum payment of retroactive veteran's pension benefits.
If you do qualify, this loan is an easy way to finance assisted living or memory care. With its low monthly payments, this loan can be utilized to:
Pay for rent while waiting for a home to sell.
Pay for rent while waiting for VA or other benefits.
Finance costs associated with moving.
Supplement monthly rent.
For more advice on financial planning for retirement living, download our ebook, How to Pay for Assisted Living Costs today!