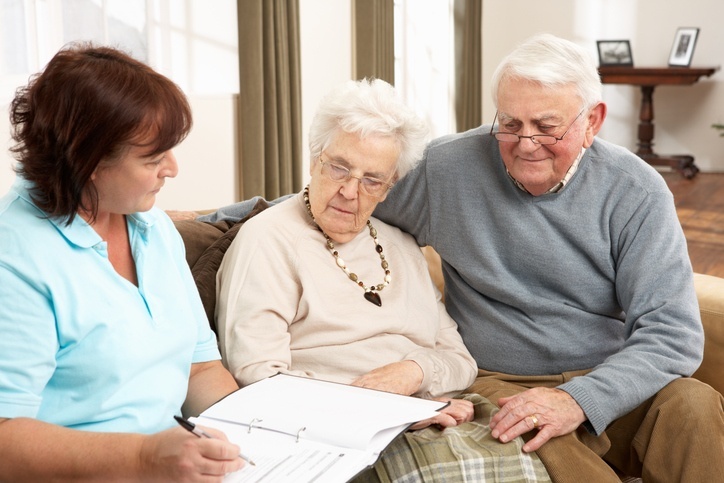 If you've already been on the search for assisted living facilities for a loved one, you've likely noticed that assisted living costs vary widely. With a variety of choices, it can be hard to uncover which assisted living facility of all of the options you are considering, can provide the appropriate level of care for a feasible price.
When comparing different assisted living facilities, pricing structures alone can vary widely from community to community. Some assisted living facilities offer pricing packages where you are able to individually select the services your loved one needs, whereas other communities have an all-in-one pricing package. Let's take a closer look at pricing within an assisted living facility.
Pricing in an Assisted Living Facility
There are usually two different aspects to pricing an assisted living facility: your rental rate for the apartment you have chosen and the cost of services for care. Some assisted living facilities offer a variety of apartment sizes to choose from, usually meaning a wider array of costs. Some offer only one or two different styles of apartment but use value pricing to allocate a higher cost to apartments that are closer to elevators, have better views, or are on the first floor of the building. Unlike a stand-alone apartment complex, assisted living facilities also include other benefits that are tied into the rental rate such as:
Utilities: Rental fees typically include utilities, except for phone or internet.
Laundry and Housekeeping Services: Some offer laundry or housekeeping services within their base rental fees, others allow you to add this into your service package as needed.
Maintenance: Expected maintenance of the apartment is usually included in the base rent, which also includes upkeep of landscaping.
Recreation Programs: The recreation program offered can also play a large part in the rental amount with communities that offer a dynamic activities programs.
Dining Programs: Some assisted living communities include a dining package in their base rental fees and others allow you to add one to three meals per day based on the resident's preferences and their accessibility to a kitchen within their apartment. Some assisted living facilities have kitchens in the apartment, others have kitchenettes, and some only offer a communal dining experience in a common dining room.
Which Option Is the Best One?
There are three different ways assisted living facilities can price care:
A' la Carte: Assisted living facilities that offer an a' la carte pricing option individually select the services needed as you need them. It allows you to only pay for what you need, and if your loved one's needs change over time, you can adjust the care plan.
Levels of Care: Packaged services, also known as levels of care, have a price plan based upon usually three or four different levels of care. After your loved one requires a certain level of care, the price increases. Rather than continually adding or removing services as with an a' la carte program, residents are periodically re-assessed, and the level of care that best fits their needs is chosen. However, there are likely services included in that level of care your loved one doesn't currently need.
All-Inclusive: The idea of all-inclusive assisted living facilities may sound appealing when you first hear about it, but your loved one may be paying more than they need to be. All-inclusive communities account for every amenity and service in one bundled price such as monthly rent, activities, meals, housekeeping, and personal care. One of the biggest downfalls of all-inclusive pricing is that it doesn't allow for the price to be customized based upon the needs of your loved one. Those needing more care get better value for the all-inclusive price they pay than those needing little to no care at all. Staff ratios may also be challenging in a community that offers all-inclusive because care fees do not adjust based on the resident's needs.
Pricing within assisted living facilities typically has two elements: the base rental rate for the apartment you have selected as well as fees for services such as care. With so many pricing options available to you, knowing the differences can ensure that you find the right community, with a pricing structure that ensures you have the right services available for your loved one.