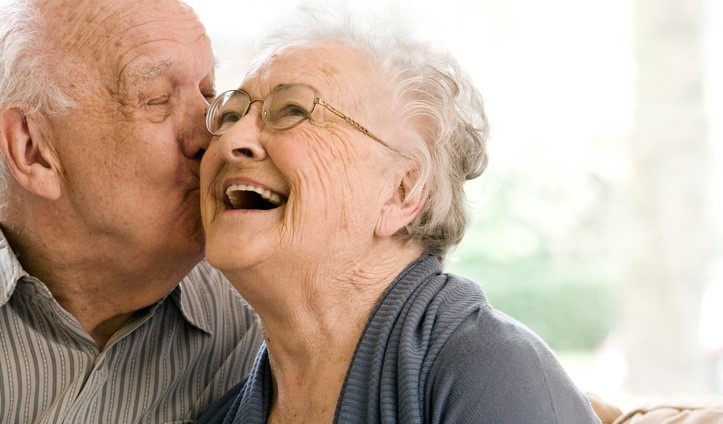 Deciding to look for senior living options is not an easy one, and likely a decision that has unfolded over many conversations with your parent or spouse. You may be considering a move because of safety concerns, a decline in health, or because being isolated can cause changes in mood and overall well-being. Regardless the reason, identifying the right senior living option for a parent or spouse will ensure they get the right care and that you've made the right financial decision for them. When it comes to weighing your options, knowing the difference between assisted living care and what a nursing home can offer will ensure you choose the right option for your loved one.
What is assisted living?
Assisted living facilities offer apartment-style living options that allow you to live in a home-like environment while receiving assistance with activities of daily living. Typically, apartments are furnished with items you bring from home. Assistance such as help with getting dressed, bathing, or taking medications is available. Recreational activities are offered daily with outings also available to residents.
What is a nursing home?
A nursing home, sometimes also called a skilled nursing facility, is designed for those who require a higher level of care and medical assistance. Typically offering hospital-like living arrangements, personal furnishings brought from home tend to be limited due to the space limitations of the rooms. Due to physical and psychological limitations, the activities program in a nursing home tends to focus on activities that can serve a larger population of residents regardless of functional status. The primary function of a nursing home is to offer medical care for seniors with debilitating medical conditions or for those with medical conditions that require regular monitoring often times requiring regular changes in nursing treatment and care.
What are the three biggest differences between assisted living facilities and nursing homes?
Care
Assisted living facilities offer the highest levels of care outside of skilled nursing facilities. Many assisted living facilities can assist with medications, end-of life care, home health coordination and provide 24/7 care to ensure your loved one is safe and is able to get help if needed. Assisted living facilities also can help your loved one with daily activities such as meals, bathing, grooming and using the bathroom.
Nursing home residents usually require a high level of care and may be physically immobile or have severe cognitive impairment. Their staff is usually made up of certified nurses that provide 24/7 care but along with that comes less freedom for your loved one. Bathing, grooming, toileting and laundry are a few of the things staff will assist your loved one with.
Lifestyle
Assisted living facilities offer apartment-style living. Residents are encouraged to furnish and decorate their apartment to suit their individual tastes. Residents have the opportunity to be as active and involved as they want to be, with assisted living facilities typically offering a variety of activities and outings for your loved one to participate in.
Nursing homes usually have resident rooms that resemble a hospital, and your loved one may have to share a room with another resident. Differences in daily routines, level of functional abilities, and personality can cause challenges when transitioning to a nursing home. It's not as common for nursing homes to provide activities or outings for your loved one due to the immobility of most residents.
Cost
Assisted living facilities are typically less expensive than nursing home care. Many choose to pay privately and some utilize long-term care insurance policies. Qualifying Veterans may also benefit from the Aid and Attendance pension to help with expenses. Some life insurance policies may also be used to pay for assisted living.
Nursing home care can be paid for privately, by using private health insurance policies or long-term care insurance policies, or by Medicare or Medicaid depending on what the facility offers and the needs of the resident.
While making the decision to move to a senior living community is a difficult one, many families wait too long to move their loved one leaving their only option as a nursing home. Knowing the difference between assisted living and nursing home care can allow you to identify when the time is right to move, as well as which option will meet your parent's needs.
Learn more about assisted living by reading our free guide: The Definitive Guide to Assisted Living Facilities.