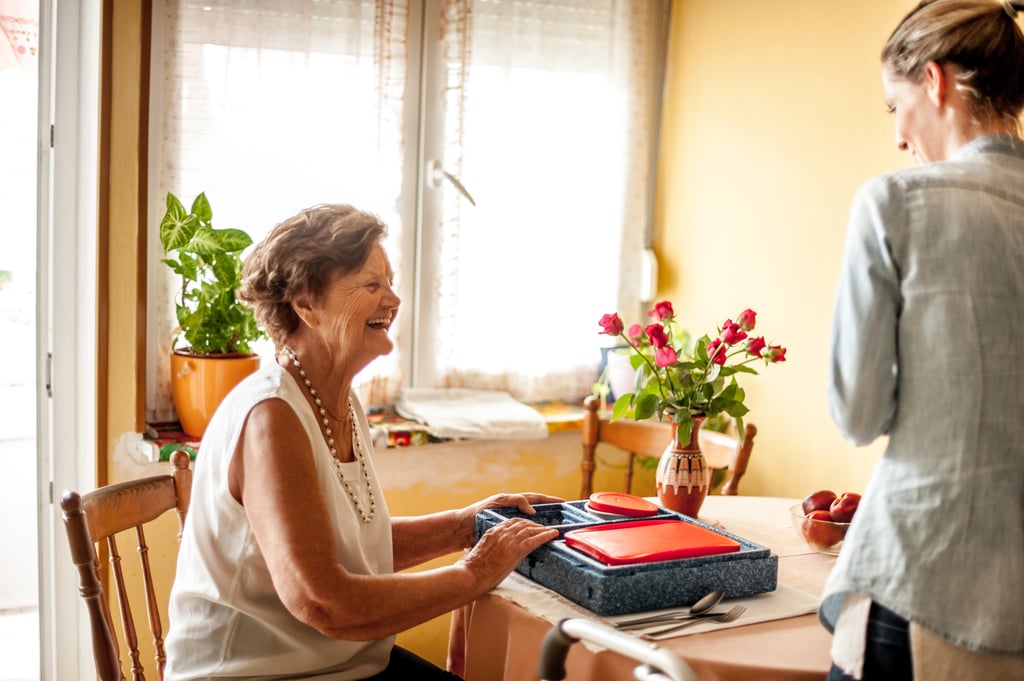 Providing care to an aging parent can be rewarding. It can also be stressful and time-consuming. According to Caregiving in the U.S., the mental and physical toll on a caregiver's health appears to increase over time. One of the best ways to reduce this stress is to take advantage of a respite stay.
What is a Respite Stay?
Respite stays offer the caregiver a short-term break from the emotionally stressful job of caregiving while their loved one continues to receive the care they need in a safe environment. Respite care can take many forms and settings. For example, it can be provided at home by a friend, other family member or in-home caregiver. It can also be provided in a care setting, such as at an adult day center or an assisted living community.
To decide which type of respite stay is right for you and your aging loved one, consider both your needs and theirs.
Do you provide full-time care and need to take a short-term break to manage your personal life?

Do you need a week off, so you can go on vacation with your family or a business trip for work?

Has your loved one recently been released from the hospital and needs specialized nursing care?

Do they want to try out an assisted living community without committing quite yet?
These are all great reasons to take advantage of respite care, specifically a short-term respite stay in assisted living.
How Do Short-Term Respite Stays Work?
Many assisted living communities offer the option for a stay overnight, for a few days, weeks or months. Short-term respite stay residents live in fully furnished suites, enjoy three meals a day, housekeeping and laundry services, personalized care, and medication assistance. They also have access to many of the amenities and program available to full-time residents.
Most importantly, they will be supported in living as independently as possible and encouraged to stay mentally, physically and socially engaged while also having their daily needs taken care of by specially trained staff in a safe and secure environment.
What Are Benefits of a Short-Term Respite Stay?
Respite care is beneficial for both you and your aging loved one. As a caregiver, a short-term respite stay can provide a chance to do something that makes you happy, such as doing an enjoyable hobby or watching a movie with your kids, which can greatly improve your mood and bring a sense of renewal and relaxation to your life. Once you're a little more relaxed, you might feel like you have the energy to maintain a balance in your lifestyle through exercising or cooking a healthy meal. This extended period of time away can also help you maintain your sense of self and get away from your role as a caregiver, which will give you a refreshed perspective. Respite care also gives you a chance to spend time with other friends and family, reducing any social isolation you might be experiencing. It's a good way for you to take time for yourself while knowing that your loved one is spending time with another caring individual.
A short-term respite stay in assisted living is also beneficial for your loved one, especially if you want your aging parent to get more comfortable with the idea of moving to a senior living community. A respite stay offers them the opportunity to interact with other seniors having similar experiences, to spend time in a safe, supportive environment, and to participate in activities designed to match personal abilities and needs. Just like you need a break from your routine, a short-term respite stay in assisted living allows your loved one to have a break and provides a little extra excitement. In fact, it can be such a rewarding experience that many seniors even find that they prefer spending their time at an assisted living community where they can engage with other seniors and participate in stimulating and therapeutic activities. Whether your loved one wants a trial for a senior community or you feel like you need to help your loved one ease into permanent senior living, respite stays can allow the overall adjustment to become easier.
Caregiving is demanding, and it's normal to need a break, but it's also normal to be apprehensive about trying something new. It's important to remember that respite stays benefit you as well as your loved one.