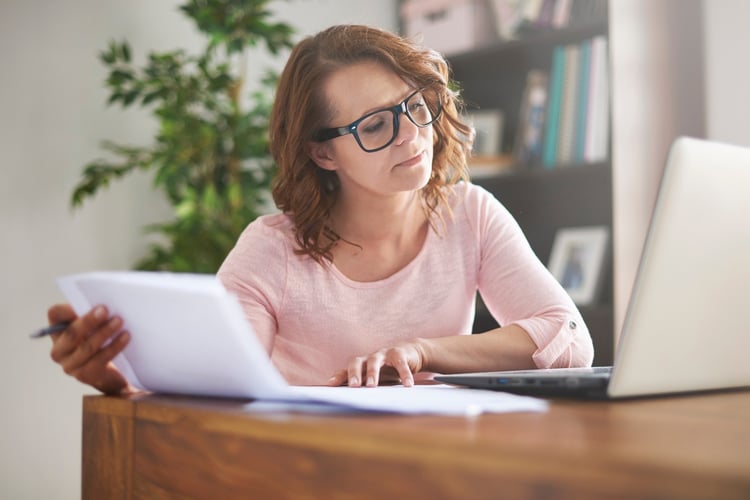 While cost is far from the only factor in the decision to move your loved one to a senior living community, it's certainly an important one. So many caregivers are simultaneously responsible for both their parents and children. Naturally, you are dedicated to finding the best care for mom and dad, but you need to keep a watchful eye on your bank balance. So, it's time to compare: Assisted Living Costs vs. Home Care Costs. Learn what to consider when trying to calculate what you get for your money in each scenario. Below, you'll find some key costs to research.
Breaking Down Assisted Living Costs
When analyzing assisted living costs, understand that there are two major pieces that make up the final amount: rent and care.
Just as you would in a private apartment, seniors must pay rent for their room or suite in senior living communities. But there are a variety of amenities that can be bundled into the final price. When researching communities, investigate these expenses:
Utilities — Electricity, heat and air conditioning are generally included, but what about cable and internet? And what kind of phone service will they need?
Meals — Does their space have a kitchen or kitchenette so that they can cook for themselves if they are so inclined? Are all meals in the dining room, a key location for socializing, included, or are there different meal plans to choose from (specific number of meals per day/week)?
Laundry and Housekeeping — Are these services included?
Transportation — What kind of transportation is offered? Many communities provide weekly shopping trips or shuttles to doctor appointments. How often can your loved one avail themselves of this service, and is there an additional fee per trip?
Activities — Many activities and trips are included in assisted living costs, but make sure you learn the details.
Insurance — Does the community accept private insurance or Medicare?
The other part of the equation is care. There are three general pricing structures you'll find in senior living communities:
A La Carte — A specific fee attached to each service they utilize. If they only need assistance with bathing and dressing, that's all you'll pay for. But if medication management, dining assistance and healthcare services are also needed, the price will go up. As their needs change, the services you pay for will change. This is generally a good idea if only minimal intervention is needed.
Level of Care — There are a set of specified potential needs associated with assisted living (vs. Memory Care or Skilled Nursing), and your loved one will receive as many or as few of these services as needed, all for the same price. They will be periodically evaluated to ensure they are receiving the right level of care.
All-inclusive — A combination of all your loved one's medical needs, personal care and rent in one price. This option for assisted living costs is only a good idea if they require quite a bit of assistance; if not, you'll be paying for many unused services.
Breaking Down Home Care Costs
Like in Assisted Living, there are many variables involved in estimating the costs and benefits of home care, and it all depends on your loved one's needs. Home care can be provided for any period of time, from once a week to 24/7. Consider these costs and questions:
Rent and accessibility costs — How does their current rent compare to that of a senior living community? You'll also need to factor in the price of any construction needed to make their home safe and navigable for them: ramps, grab bars, security systems, and more. If they own their home, real estate taxes are also a factor.
Maintenance — When calculating home care costs, remember that there is ample maintenance for an apartment or house. This may include lawn care, plumbing, changing lightbulbs, taking out the trash and cleaning. If they are unable to complete these tasks, the time and costs can add up.
Meals — How much time, energy and money do you spend on shopping for and preparing their meals?
Personal care — Does your loved one need only a watchful eye? Or do they need assistance with the activities of daily living — bathing, dressing, using the bathroom, cooking and feeding themselves? Do they need around-the-clock care for these activities?
Healthcare — Do they require medication management, regular administration of insulin or nebulizer treatments, or regular transportation to and from doctor's appointments?
Activities — Is your loved one getting out for social activities? Are they getting a change of scenery? Are they mentally stimulated? These needs are typically met and included in assisted living costs. Remember to calculate any of these costs in the home care total.
Insurance — Is their care paid for by private insurance or Medicare?