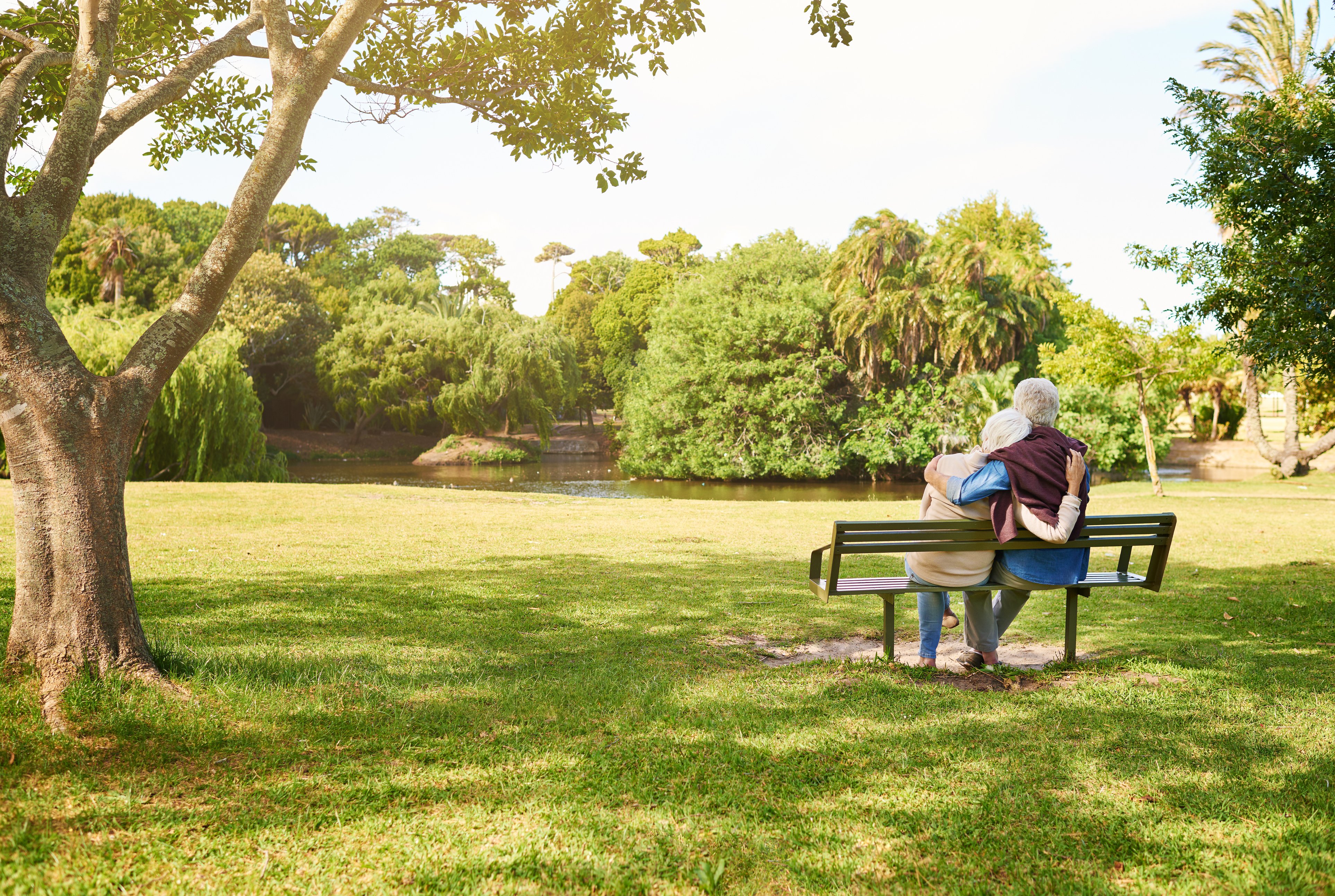 When families evaluate care options for their loved one with dementia, they ask a lot of questions: Is the staff capable and kind? Do they have the resources my loved one needs? Is the food good?
But there is one important criterion they often miss: Is the building well-designed?
The answer to that question has an enormous impact on how easily residents can thrive.
In 2014, the design firm Perkins Eastman produced a white paper in partnership with the Alzheimer's Foundation of America, "Excellence in Design: Optimal Living Space for People With Alzheimer's Disease and Related Dementias," that identified 13 principles of good design for memory care communities.
Let's take a brief look at each.
Minimize Overstimulation
Large groups can be overwhelming for people with dementia. To create a small-group environment, the building should be designed with a "household" approach to care in which residents are clustered into groups of about 12.
Members of a cluster live near one another in their own wing or building, where they share kitchen, dining, and living areas, and they are cared for by a consistent set of care team members.
By creating avenues for strong relationships to form, care communities directly contribute to the wellness of their residents. A 2002 study in the Journal of Health and Social Behavior, found that having strong relationships predicted greater expectation of long life.
Make It Homey
Residents with dementia do better when their memory care facility looks and feels like a home. The outside shouldn't look like a blocky hotel or hospital but should feature residential-like sloping, broken rooflines. Inside should also follow the residential flow pattern of public foyer, gathering area, kitchen/dining area, with bedrooms offset in a private area. Medical equipment should be hidden from view.
Prioritize Wayfinding
Wayfinding is the ability to recognize where you are, know how to get where you want to go, and recognize when you've arrived. Dementia makes the middle steps more difficult.
Memory care communities can use landmarks to simplify navigation. Placing recognizable paintings, windows, and decorations at critical junctures can help residents by giving them something they can lock onto visually.
Allow for Autonomy
People with dementia don't lose their desire for independence. They thrive in environments that let them exert control over their schedule.
Because it's difficult for people with dementia to remember what activities are available, buildings should have easy sight lines to important areas such as the kitchen, game rooms, the garden, etc. Healthy snacks should always be available for when residents are hungry.
Make It Feel Safe
People with dementia often exhibit anxiety and paranoia, so it is important that memory care communities not just be safe but feel safe.
One way to do this is with an open interior design that makes it easy to see from one room to another. This lets team members easily monitor residents and lets residents easily find team members if they are looking for assistance.
Hide Entrances and Exits
A main entrance that is in easy view of popular common areas can provoke anxiety in residents who see people they don't recognize coming into and out of their home. By putting a visual screen between gathering areas and the parking lot and entrance area, residents will be less prompted to try to leave and will also feel more secure.
Protect Privacy in Bathing
Homes have private bathrooms. Memory care communities also should. Each bedroom should have a bathroom that is big enough for a care team assistant to maneuver around in as well.
Also, toilets should be visible from the bed. Direct sight lines serve as visual reminders and wayfinding guides.
Allow Secure Outdoor Access
Access to the outdoors helps reduce frustration and agitation among residents. If the outdoor area is secure, it does not make it more likely that residents will wander off — rather the opposite. The outside should be easily viewable by care partners so they can monitor the area from a distance.
Promote Activity
To encourage activity, care centers should have various-size activity rooms to accommodate small, quiet activities as well as big group ones. Activity materials should be kept in plain view to encourage spontaneous use and activity spaces should be easily visible to passers-by to encourage them to join in.
Protect Solitude
Solitude is important. Window seats and quiet benches outside allow for quiet contemplation. Private bedrooms allow for privacy indoors.
Channel Wandering
Wandering is very common with dementia. Good design can channel wandering so that, rather than being aimless, it can be an outlet for energy and a means for exercise. Purposefully designed walking routes use intersecting loops to keep people moving. They avoid dead-ends and instead lead to activity rooms to help re-engage walkers.
Encourage Visitors
We already know strong social relationships increase residents' expectations for a longer life. Maintaining those relationships with family can be made easier by including visitor-friendly design elements such as seating areas outside bedrooms, flexible seating arrangements inside bedrooms, and room to accommodate visitors at dining tables.
Encourage Caregiver Involvement
Dementia care is moving toward person-centered care — building personal relationships between team members and residents wherein the team can observe and care for residents in a holistic manner. One way to encourage this through design is to place home-office desks in common areas where staff can sit to do paperwork. Provide extra seating and residents might sit and do paperwork of their own.
The Bottom Line
In each of these design principles, the goal is to maximize the dignity and independence of residents, allowing them to make choices about where they go, what they do, and who they interact with and when.
Learn how we specially designed the Cottage memory care community at Highgate Senior Living for our residents with memory loss. Download our eBook Life at the Cottage: A Guide to Highgate's Unique Approach to Memory Care.