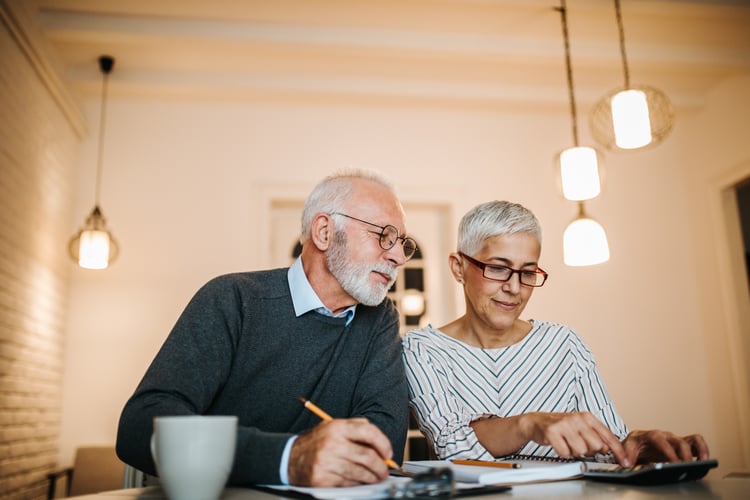 When a loved one has dementia, it's important to take steps early to protect their financial affairs and medical treatment wishes before they are unable to make those decisions on their own.
Having your loved one's wishes documented gives you (and them!) the reassurance that even when they can't make decisions on their own, you have a roadmap.
The names and exact rules for filing the forms we cover in this article vary by state, so it's important to ensure your forms comply with state law and that you will be empowered to act when the time comes.
You can ensure you are able to carry out your loved one's wishes by using these five legal forms.
Durable Power of Attorney
A power of attorney (POA) empowers one person — an "agent" — to make decisions on another's behalf.
There are two different aspects when appointing a power of attorney:
A financial power of attorney, which allows you to manage your loved one's financial affairs, such as their investments, estate, income and bills.
A medical power of attorney, also known as a health care proxy, which allows you to make medical decisions, such as what treatments to pursue and where to receive them.
In some cases, your loved one may want to appoint a different person for financial power of attorney than for medical power of attorney.
A POA can become effective at the time of signing, or when your loved one is deemed to be no longer of "sound mind". In the case where your loved one wishes to make decisions on their own until they are no longer able to, language would be added to the power of attorney document making it durable (able to be activated once your loved one is considered incompetent).
The process for deeming a loved one incompetent varies from state to state. In some states, a power of attorney can be activated with the signature of two physicians. In others, the signature of a physician and a psychologist of clinical social worker is required.
A power of attorney should also include a successor agent who can make decisions in case the primary agent is unable to fulfill their responsibilities.
Living Will
A medical power of attorney gives an agent the right to act on another's behalf, but a living will spells out what those wishes are when it comes to end-of-life care. In some states, a living will is combined with a durable power of attorney.
Discussing end of life care can be one of the hardest conversations to have with your loved one. When preparing a living will, you will discuss things like what medical interventions your loved one would or wouldn't approve of (such as the use of a feeding tube or intravenous fluids) that would prolong their life.
When preparing a living will, you may also discuss whether they want doctors to use CPR or a defibrillator to restart their heart. In some cases, a separate document called a "Do Not Resuscitate" form may be used if your loved one chooses to forego this kind of medical intervention.
A Standard Will or Living Trust
There are two ways that people can specify how they wants their assets distributed upon their death: a standard will, often called a last will and testament, or a living trust.
If your loved one already has a living will in place, revisit it to ensure it is still an accurate reflection of their wishes. Any discrepancies in a will or trust will cause state law to decide where the assets go.
A standard will does two things: It states who the executor of the estate will be — the person who will carry out the instructions of the will — and who the beneficiaries of the estate will be. When your loved one dies with a will, his or her estate will still go through probate court. A valid will should make this a smooth process, but it can still take a lot of time.
A living trust is a more complicated and expensive document to prepare, but it avoids the estate having to go through probate court, expediting the distribution of assets. A living trust essentially puts your loved one's assets into a separate legal entity which he or she manages. It also specifies who will manage that entity when he or she dies and how that person is to distribute the assets.
Does your parent have a new or recent dementia diagnosis? Take a look at ebook.