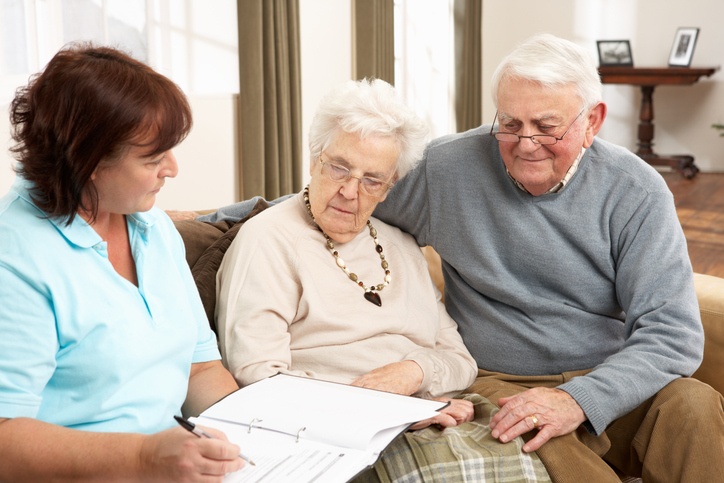 Although assisted living costs can vary widely from community to community, it's a big investment. "Can we afford it?" "How long will the money last?" What if the money runs out?" are all questions that may be on your mind.
Here are four payment options you might not have considered.
Long-Term Care Insurance
Many think about long-term care insurance only for nursing home stays; however, some policies can be used for assisted living facilities as well. While long-term care policies can differ from company to company, most require your loved one to need assistance with at least two activities of daily living (for example, medication management and bathing). Many assisted living facilities have experience working with long-term care insurance policies and will speak with your insurance company to see if assisted living is covered.
Aid & Attendance through the Veterans Aid
The Aid & Attendance (A&A) Pension is a benefit for veterans and their spouses. Upon eligibility, A&A can provide financial support for assisted living. To begin the process, your loved one's physician and the assisted living facility director need to verify that daily assistance is required. Once they do, the facility can walk you through the rest of the verification steps or you can learn more about Veteran's benefits here.
Life Insurance Funding
Most assume that life insurance only comes into play with an individual's death. Policyholders do have options for converting insurance into funds for assisted living. There are many third-party companies who provide consultation and support if you are considering this option. Many senior living communities can also point you in the right direction.
Family Support (Tax Incentives)
Residents may also enlist their family to help with the assisted living costs. If your loved one is unable to perform a minimum of two daily tasks or has a cognitive impairment such as dementia or Alzheimer's, you may receive tax deductions. Your accountant will be able to help you with the tax guidelines for your particular situation.
Nearly 70% of those 65 and older need long-term care services during the last years of their lives. Figuring out how to pay for care at an assisted living facility can be stressful and overwhelming. Knowing your options can alleviate some of that stress.