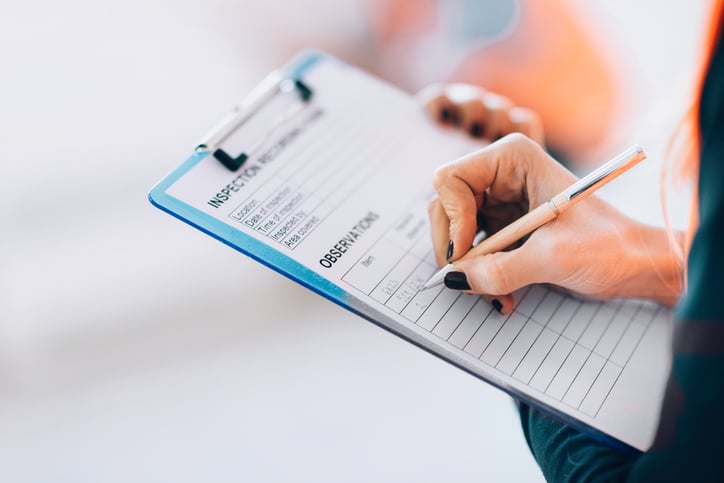 Assisted living communities are not regulated nationally like nursing homes. Instead, each state has its own laws, regulations, and licensing standards for assisted living communities.
In 2015, the Department of Health and Human Services published a compendium of residential care and assisted living regulations and policy that summarizes and compares states' residential care setting regulations. The following topics are described for each state:
Regulatory terms and definitions
Residency agreements
Disclosure requirements
Admission and retention policy
Services (including service planning and requirements for third-party providers)
Medication provisions
Food service and dietary provisions
Staffing requirements
Staff training requirements
Provisions for apartments and private units
Provisions for dementia care (including staffing, staff training, and unit requirements, if any)
Background checks
Inspection and monitoring requirements
Although states generally have provisions covering the same areas, such as staff training, their requirements vary considerably. For example, 40 states require direct care worker training, but the number of required training hours ranges from 1 to 80.
Inspection and Monitoring
States inspect and monitor residential care settings to determine whether regulatory requirements are being met, both at initial licensing and then on an ongoing basis. Annual
license renewal requirements are standard, and inspections typically occur every year, 15 months, two years, or as-needed based on complaints received by the licensing agency.
Inspection teams typically include nurses, social workers, sanitarians, and public health officials, who survey staff, residents, and family members; examine facility records, and make observations. These surveys are then used to identify compliance and quality improvement issues.
State Department of Health and Human Services Website
To see if an assisted living facility you're considering is licensed and if it has any issues or regulation violations in its recent history, you'll want to visit the Department of Health and Human Services website for your state.
Each state's website works a little bit differently, but generally, they have search forms that allow you to verify a provider is licensed and see if there have been any concerning issues that you want to research further and verify have been resolved.
For example, if you're looking at assisted living facilities in Washington, you'd visit Washington State Department of Social and Health Services website and search for the Assisted Living Facility Locator. From there, you can search by location, facility name, or only facilities that accept Medicaid, and view all inspection reports.
You'll also learn the name of the administrator and owner, whether it's a for-profit or not-for-profit facility, the number of licensed beds, the types of services offered, and any legal actions initiated by the state against the facility.
If you do uncover a violation or fine, make sure you read through the paperwork. Sometimes the issues can be severe, such as problems with ill-trained staff. But other times, it could be an easy fix like a dirty kitchen sink.
Indicators of a Quality State Website
Unfortunately, not all states have accessible and transparent websites for assisted living. Ideally, your state's website will be frequently updated, have records that are easily accessible in one place, and offer a search function.
For instance, in Massachusetts, you are only able to download a list of licensed communities, and no information about inspections reports is viewable online.
If you want more information about an assisted living community's background but cannot find it on your state website, don't hesitate to call your local Area Agency on Aging to make an appointment to speak with your local long-term care ombudsman, who can provide this type of information over the phone or via mail.
Do you want help narrowing down your options? Download our eBook How to Find the Best Assisted Living Facility. It includes everything you need to know, from when you should start looking and ways to research assisted living communities before going on a tour, to questions to ask when touring and the traits all the best assisted living facilities share.