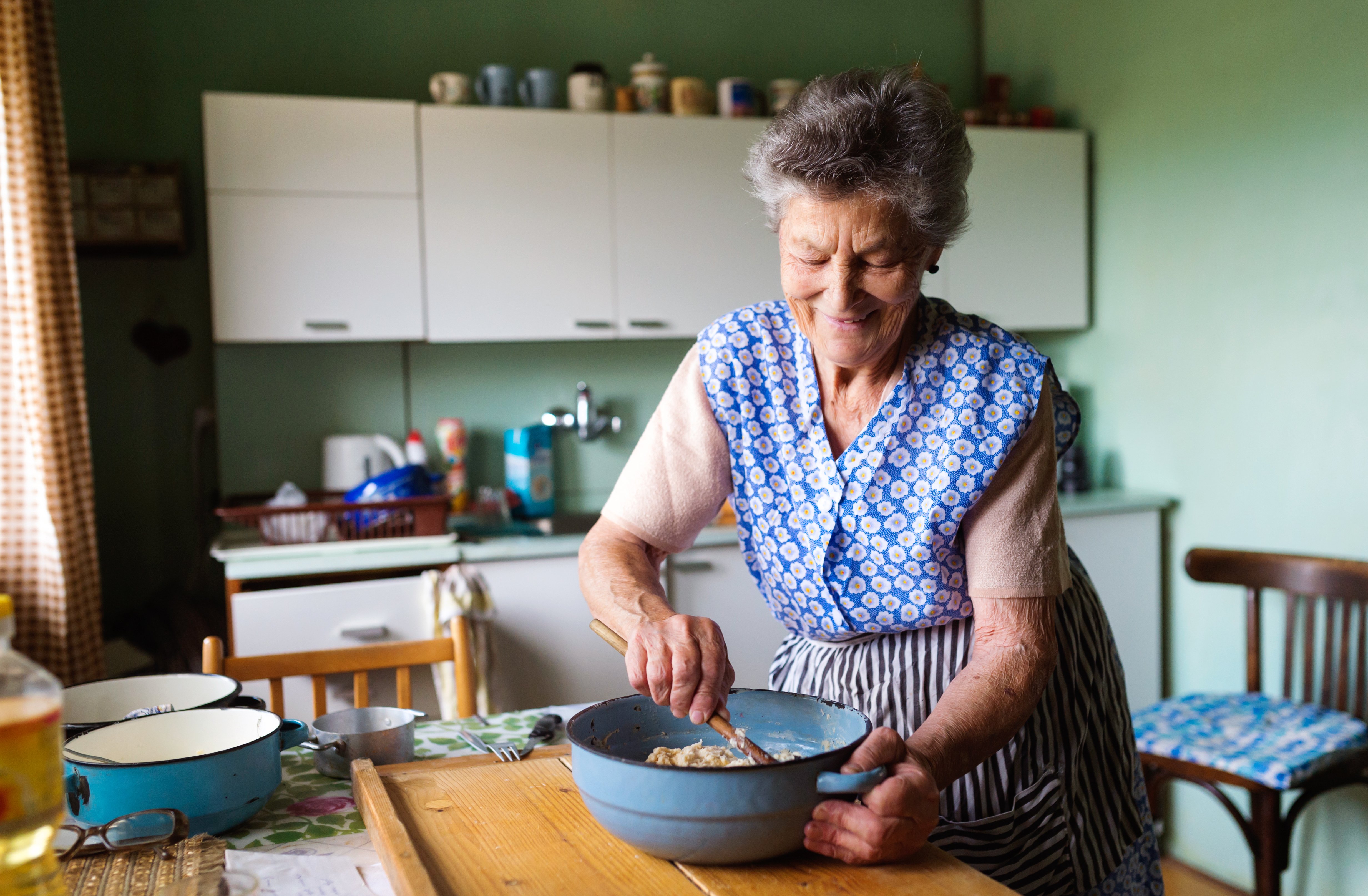 Change is difficult for everyone, but moving when you are over 65 brings many more dramatic changes. Not only are seniors often coping with aging, but now they are also dealing with downsizing and selling the family home.
If your family is in the midst of helping your parents or a loved one make the transition to assisted living, there are things you can to do ease the transition. There are also things the assisted living community will do to help ease new residents into their new environment.
Here are four ways you can make your loved one's new home feel like home on move-in day.
Use the New Space as a Guide
Senior living communities offer floor plans in all shapes and sizes, but it is common for families to try to move too much. Before you rent a big moving truck, ask the community to send you a floor plan of your loved one's new home — Highgate Senior Living offers all of its community's floor plans online — or make a floor plan yourself, noting where the doors, windows, and appliances are. Check with the assisted living facility to find out what items are already provided in every resident's space and ask for its recommended packing list.
Make a Packing List
Deciding which things to bring to an assisted living apartment after a parent has spent years living in the same home can be difficult. If your loved one has a hard time making decisions about what to bring and what to leave, they are not alone. Many residents struggle with this process.
Try to remain positive. You can ease the transition by creating a familiar setting for your loved one. Small prized possessions will go far in making their new home feel like home. Here is a list of items to possibly bring with your parent to assisted living:
Furniture

: Start with a bed, nightstand, dresser, and seating, such as a small sofa or a recliner. Then add any additional pieces of furniture from home as necessary.

Housewares

: Meals will be provided, so your loved one might only need a few sets of dishes, pans, and pots. If their new home has a kitchenette they plan on using, you could also consider a coffee maker, mixer, and microwave.

Personal items

: Pack clothing sets, pajamas, socks, shoes, underwear, glasses, medications, and toiletries. Consider all other items as space permits.

Decor

: Decorations such as paintings, photographs, plants, or a vase can really make a new apartment feel like home.
"We tried to recreate my mom's bedroom," says Shelia Smart, whose mother, Delores, is a resident at Highgate at Yakima. "I found a quilt that her sister-in-law made a long time ago. I put that on her bed, and I brought her favorite chair. We wanted it to be as comfortable as possible."
Avoid bringing duplicates and too many of one thing, such as coats, mugs, and handbags. Other items you can usually leave at home include knick-knacks or collectibles, throw rugs or area rugs, seldom-worn jewelry, large-scale furniture, and boxes of stored items.
Pack "Open First" Boxes
When you start to pack it up, label all boxes with their destination room or area in their new home. Pack the things your loved one will want to have available on move-in day in boxes labeled "open first." These items might include fresh bedding, soap, toilet paper, toothpaste and toothbrush, comb, nightclothes, towel, plate and utensils, along with one change of clothes.
Establish a Familiar Environment
When moving seniors, quickly establishing a familiar environment can ease the adjustment. Try to recreate the look and feel of what they enjoy with their beloved pictures, decor, and books and by placing items in the room where they are used to seeing them.
For example, set up the nightstand with the same clock and framed photos that were in the home. Bring a favorite recliner or beloved quilt and display favorite pictures around the room. If they have a favorite snack or drink, stock up on those as well.
If you give your loved one time to adjust — and you work with the team members at the assisted living community — you will find that they will fit in well and may grow to love the safety, warmth, and friendship Highgate Senior Living offers. Just ask Smart's dad.
"The day she moved in, my dad jokingly asked the staff if boyfriends can stay the night," Smart says. "They said it's considered her apartment, so because she pays rent, anyone can stay there who she wants. My dad has spent the night there every night. After the house is closed, I think he's going to officially move in, too."
For more tips on how to ease the transition to assisted living, download A Guide to Making the Move to Highgate Senior Living.