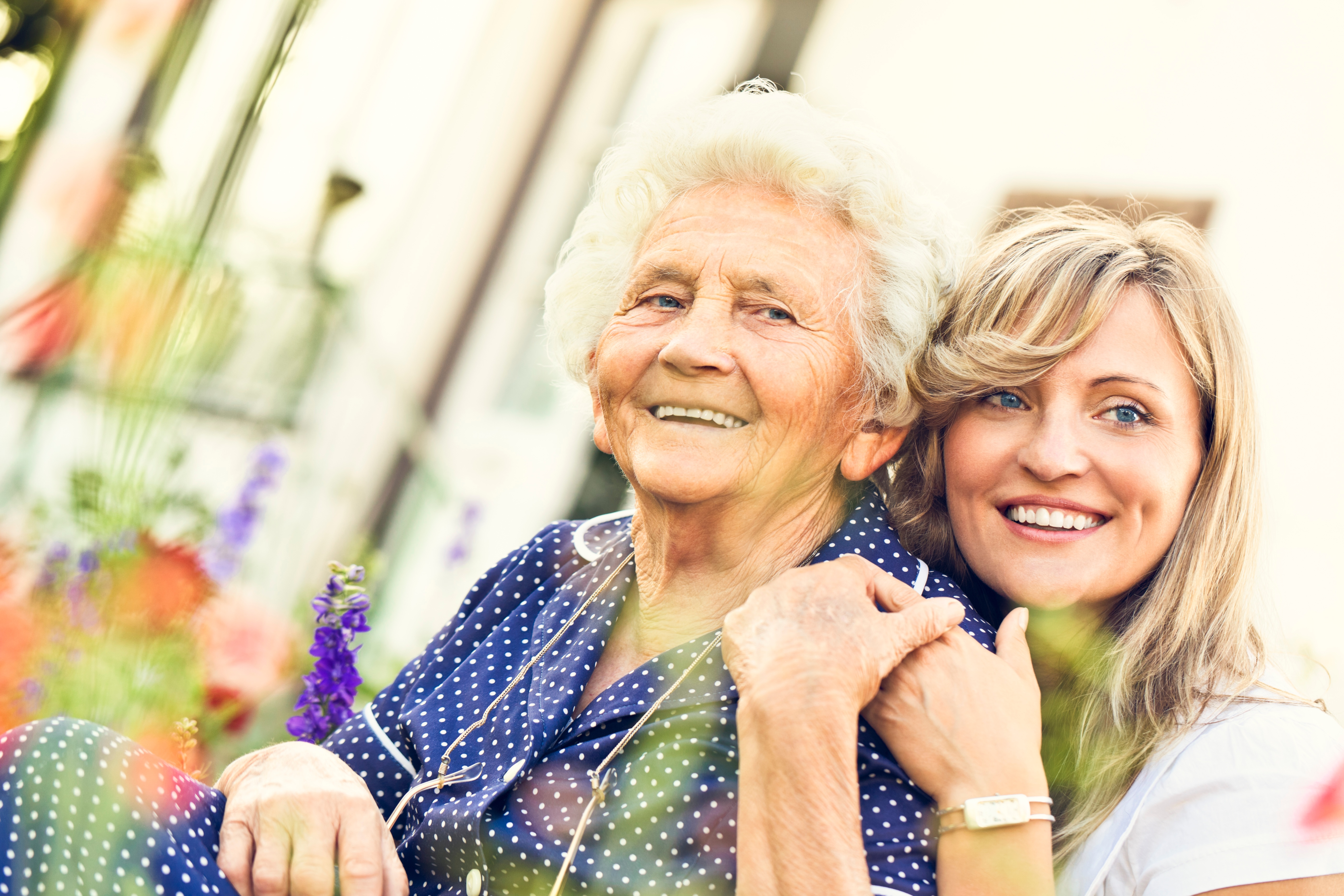 Sheila knew it was time for her mom, Delores, to transition to assisted living after she fell at home. Her dad, Robert, on the other hand, was prideful and in denial. "To be frank," Sheila says, "my dad was kind of grumpy."
Her parents were still living at home in Yakima, Washington — a home that they'd shared for 46 years — and no one was thrilled about the idea of moving.
"It was a mental war," Sheila admits. "You don't want to just put your mother in assisted living without it being her decision. But I thought, 'I can't have this on my conscious if anything were to happen.' So I sat them down and said, 'OK, we need to make a change because we need to do what's best for her.'"
Finding the Right Assisted Living Community
Sheila and her dad toured four assisted living communities before they found the right one in Highgate at Yakima.
"When I walked into Highgate, I felt it was homey," Sheila recalls. "And, to be honest, it didn't smell bad like how some of those other places smelled. Then our interview with Mandy [Ketcham, Community Relations Coordinator at Highgate at Yakima] went really well. I could tell she was a real advocate for seniors. I felt like she would make sure whatever my mom needed she would have."
A deep thinker, Robert had to sit on it for a little longer than his daughter did, but he eventually decided it was the best move for both his and his wife's quality of life.
"When we were going through the interviews, he said, 'Honestly, I'm exhausted,'" Sheila says. "He's 88, and he was getting her up in the morning, and I was putting her to bed at night. It was a lot. It was physically demanding on him, and I felt like I couldn't go anywhere."
Making the Physical Move
It was too difficult to imagine downsizing, packing, selling the house, and moving to assisted living all at the same time, so Sheila worked with her dad and the Highgate Senior Living care team to get Delores situated in her grand studio first.
"We moved my mom into Highgate and then started downsizing," Sheila says. "When she left the house, it looked exactly like it had for the past 40 years. Now it doesn't, and I think it's good she didn't see it that way. I think it would have been too hard for her."
On move-in day, Sheila and her parents were greeted by the Community Relations Coordinators and Care Partners, and about five or six resident ambassadors stopped by to welcome Delores, who moved in on her 90th birthday, to the community.
"They brought her a plant and tried to make it as nice as possible, but it was still hard," Sheila says. "Mandy was so helpful, though. It made me feel better to hear her say that it's the hardest on the families."
Establishing a Familiar Environment
With the help of her dad, brother, and sister-in-law, Sheila worked quickly to establish a familiar environment for her mom by recreating her bedroom. "I found a quilt that her sister-in-law made a long time ago and put that on her bed, and I brought her favorite chair," she says. "We wanted it to be as comfortable as possible."
Not only is Delores comfortable in her new home at Highgate, but, much to Sheila's surprise, so is Robert.
"The day she moved in, my dad jokingly asked the staff if boyfriends can stay the night," Sheila says. "They said it's considered her apartment, so because she pays rent, anyone can stay there who she wants. My dad has spent the night there every night. After the house is closed, I think he's going to officially move in, too."
Feeling at Home
Like any major life change, moving to a new home takes some adjustment — for both the senior and the family.
"Truthfully, I'm still adjusting," Sheila admits. "But they said I could come whenever I want. I like that they have a very open-door policy. I love that".
"My mom was anxious and nervous, too, but it didn't take long for her," Sheila continues. "She's already thriving. She's happy, and her anxiety is gone. She looks better physically. She met a friend next door. She has really good caregivers. And my dad likes that he's not having to care for my mom anymore."
The only thing Sheila says she wishes she would have done differently? "I wish we would have done it sooner."
Are you helping a loved one make the move from their current home to a new home at an assisted living community? Download A Guide to Making the Move to Highgate Senior Living for more tips on how to ease the transition.