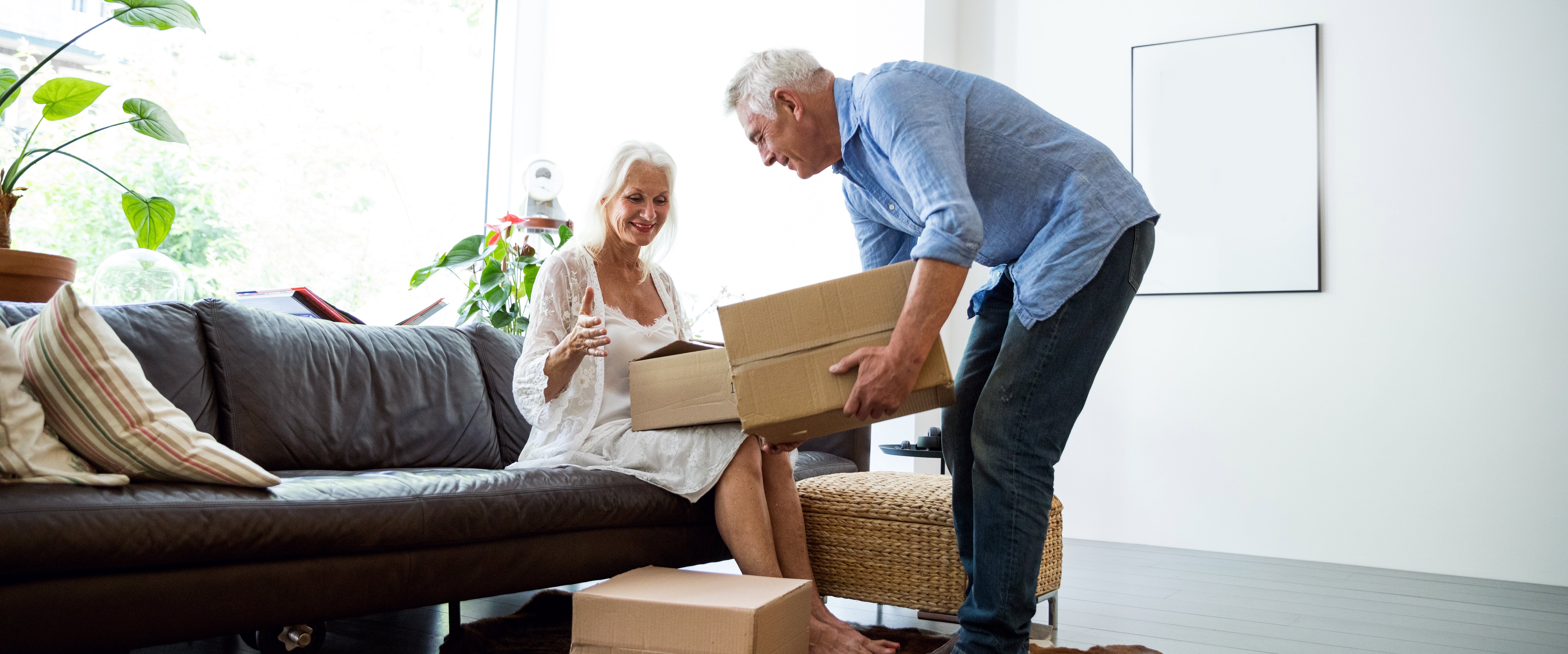 Deciding on which things to bring to an assisted living apartment after a parent has spent years living in the same home can be difficult. If your loved one has a hard time making decisions about what to bring and what to leave, they are not alone. Many residents struggle with this process.
Use the New Space as a Guide
Senior living communities offer floor plans in all shapes and sizes, but it is common for families to try to move too much. Before you rent a big moving truck, ask the community to send you a floor plan of your loved one's new home — Highgate Senior Living offers all of its community's floor plans online — or make a floor plan yourself, noting where the doors, windows, and appliances are. Check with the assisted living facility to find out what items are already provided in every resident's space and ask for its recommended packing list.
Make a Packing List
After confirming the exact measurements of the apartment with your assisted living community, focus on which items to bring — and which things to leave behind. Try to remain positive. You can ease the transition by creating a familiar setting for your loved one. Small prized possessions will go far in making their new home feel like home.
Here is a list of items to possibly bring with your parent to assisted living.
A Guide to Making the Move to Highgate Senior Living
Although the move from one's home to a new home at an assisted living community is a life-changing one, it does not have to be fraught with stress and anxiety. Download A Guide to Making the Move to Highgate Senior Living for more tips on how to ease the transition to assisted living.