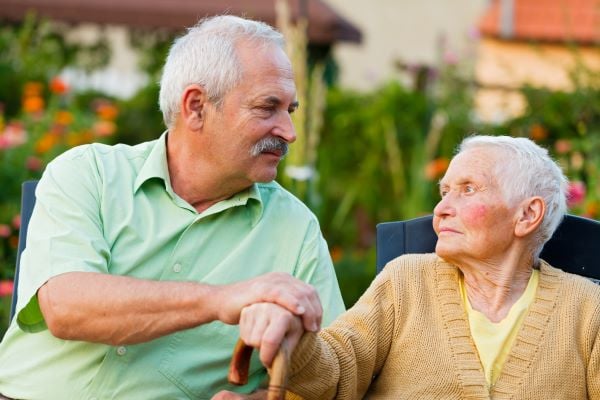 Although seniors are fiercely protective of their autonomy, they may not want help from their children when it is needed.
The housework is getting tougher. There is more medication to manage. Day-to-day tasks are more laborious.
If you are realizing that your aging parents need a little more help around the home, they are probably realizing the same thing. You love them and want to support them, but there is a fine line to walk between offering help and suffocating them.
Do Not Be a Helicopter Child
You have heard about helicopter parents — the generation of overprotective moms and dads who hovered like helicopters around their children. Well, if you cannot stop worrying about your aging parents, you might be a helicopter child.
In focus groups hosted by the SUNY Albany researchers, one mom said her children's anxiety sometimes prevents her from staying active and managing her daily life: "I live with one son who, frankly, is a pain in the teeth once in a while: 'Don't do that. You can't do that, I'll do it for you.' You know, I got to do something! I can't be immobile."
You Are Not the Parent
Not only are phrases such as "parenting your parents" and, even worse, "You have become your parents, and they have become your children" not helpful. They are not true, either.
Although your parents are getting older and they might need a little more help than they once did, they are still adults.
No More Quizzes
Do you remember when your parents used to quiz you about what happened at school: What did you learn in math class? What did you have for lunch? It is likely that you were not too fond of their overprotection.
So do not be surprised if your parents are not appreciative of your line of questioning, either: What did you have for dinner? Did you take your medicine? Have you been grocery shopping?
Another mother interviewed by researchers said: "My children, they're always around. As a matter of fact, I feel like I'm a child because I have to report to them. If they call and don't get any answer, they're coming to the house, so I have to let them know where I'm going, what time I'll be back."
"He Does Not Mean Harm"
Fortunately, many parents say that the overprotectiveness that annoys them also makes them feel that their children care and are available. They appreciate the concern it expresses.
Another participant in response to another's account of "pressure" from children who wanted to do so much for him, referred to it as "love stress."
Ultimately, researchers concluded that help from children was in many ways resisted and viewed as a mixed blessing.
So how do you find a balance between caring and controlling, between partnering and providing? Download our eBook What Older Parents Really Want from Their Adult Children to hear from seniors who share what they wanted — and what they got — from their adult children.