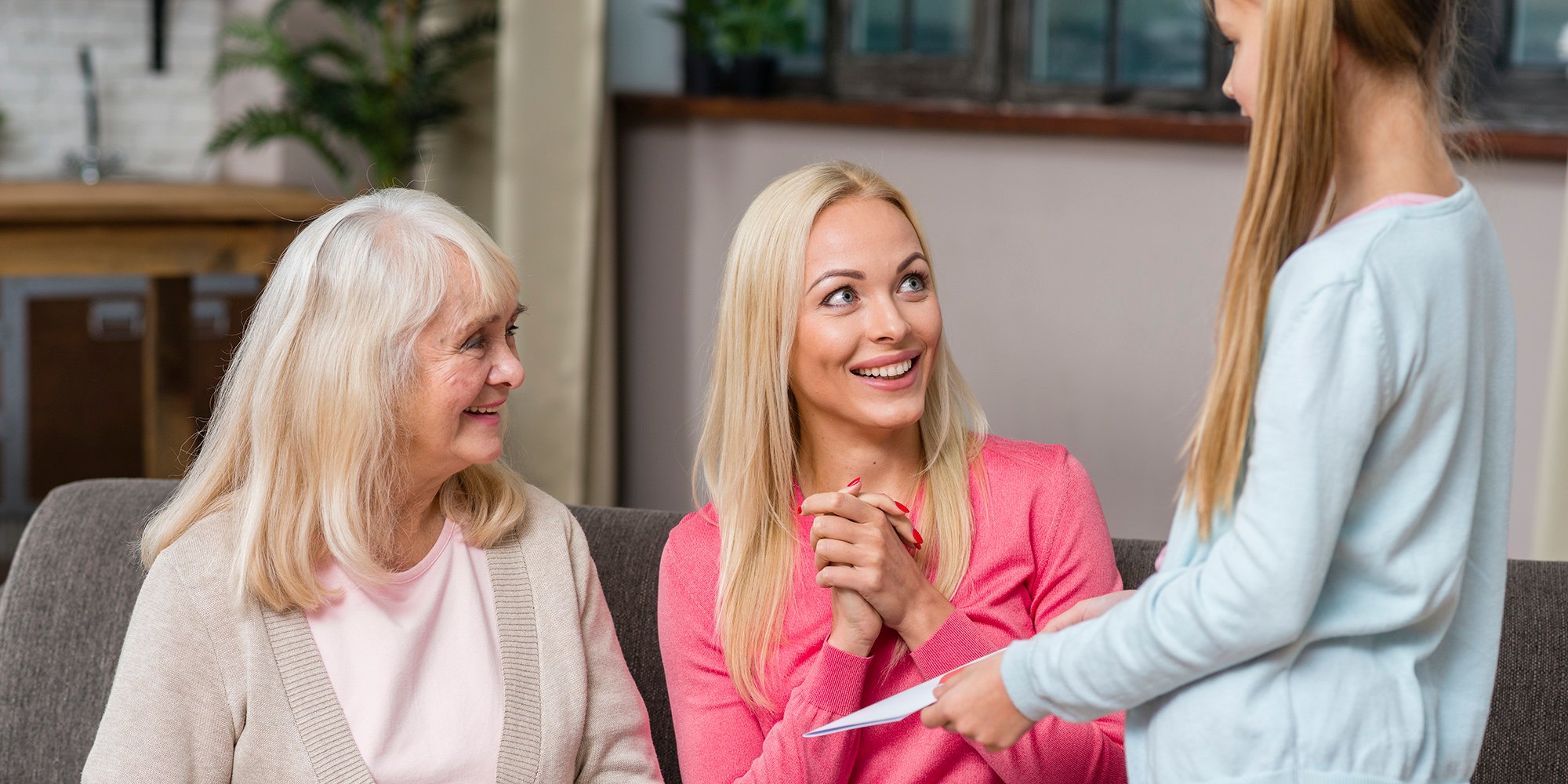 Turning 18 is a big milestone in every young adult's life, but it isn't necessarily the age that our children quit needing our help. In fact, many middle-aged adults have found themselves "sandwiched" between raising children or helping an adult child get established in young adulthood and helping a parent manage their medical needs as they age. It's common that there's actually a name for it — "the sandwich generation."
What is the sandwich generation?
Dating back to 1981, the term" sandwich generation" was coined by two social workers, Dorothy Miller and Elaine Brody. At that time, the middle generation in the sandwich was the Baby Boomers. In today's world, the adult or couple has shifted to Generation Xers. And eventually, the sandwich generation will be largely made up of Millennials.
Adults who are part of the sandwich generation — those who have a living parent age 65 or older and are either raising a child under age 18 or supporting a grown child — usually feel pulled in several directions at once, providing care and financial support to their parents and their children.
8 Tips for the "Sandwich Generation"
According to Pew Research, nearly four-in-ten (38%) caregivers in the sandwich generation say both their grown children and their parents rely on them for emotional support. Roughly a third of sandwich-generation caregivers report a high level of emotional stress — and a fifth report high levels of financial and physical strain.
Taking care of aging parents, as well as your own children can be an incredibly difficult situation to manage. The emotional toll on caregivers who constantly juggle multiple responsibilities while still trying to keep up with all of life's demands can lead to burnout quickly. It can also leave you feeling overwhelmed or anxious and worried that you'll be unable to provide adequately for everyone involved.
Here are eight tips for balancing caring for an aging parent and a child.
1. Know Your Limits
As hard as it may be, be realistic about what you can handle. And don't be afraid to ask for help.
2. Communicate Clearly
Keep the lines of communication open with your loved ones. Make sure everyone is on the same page and that those you care for have realistic expectations about when and how you can help to avoid misunderstandings or conflict down the road.
3. Make a Plan
Decide how you will divide up your time and responsibilities so that everyone's needs are met. Be sure to schedule some time for yourself, as well, so that you can avoid feeling burned out. Even after making a plan, be prepared to re-prioritize daily.
4. Seek Out Support
There are plenty of support groups and resources available for those in the sandwich generation. Connecting with others who understand first-hand what you're going through can be a huge help.
5. Take Breaks When Needed
Everyone needs a break from time to time. Whether you're feeling overwhelmed or just short on sleep, stepping away from caregiving and parental responsibilities for a short while can provide some much-needed time to unwind.
6. Be Flexible
Things change, and being flexible helps you to adapt when things get particularly stressful. Expect that there will be bumps in the road, and be prepared to adjust your plans as needed.
7. Keep Your Sense of Humor
Laughter is one of the best medicines, so try to keep things light whenever possible. Don't take yourself too seriously and remember that this is just a phase — it won't last forever.
8. Prioritize Your Health
Self-care isn't just a buzzword. It is a necessity. Taking care of yourself both physically and emotionally is just as important as caring for those you love. Make sure you're getting enough sleep, eating healthy foods, and exercising regularly. If you start to feel like you're struggling, never be afraid to reach out for help from a professional.
Providing support for an aging parent and a child can leave you feeling like you're "stuck in the middle." Use these tips to stay organized and ensure you take care of everyone involved, including yourself.