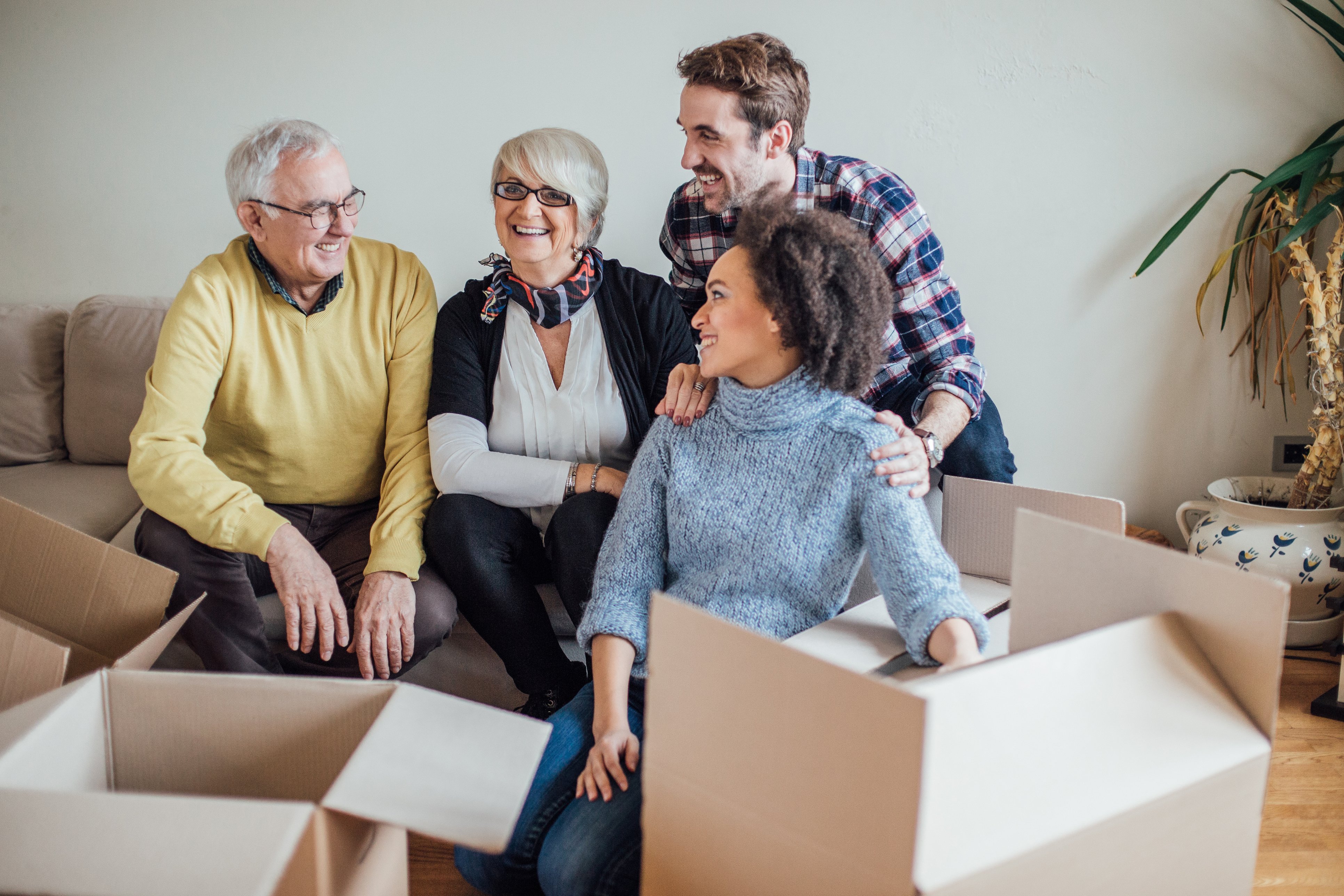 Many older adults who are preparing to move to assisted living are also faced with the overwhelming task of organizing, cleaning, discarding and packing up decades of family history and memories. You might be surprised to learn the first step in the process of making the move to assisted living easier is not to sort through the items your parent or loved one has accumulated over a lifetime.
The first step is actually establishing exactly where your loved one is headed. You need to work together on finding the assisted living facility that both meets their needs and satisfies their main desires. That way, instead of focusing on leaving their old home behind, they can look forward to their new home.
Give Yourself Enough Time
One of the biggest sources of moving stress is time — more specifically, not having enough of it. You can make the move to assisted living a whole lot easier by making sure to allow enough time to get everything done.
"Families should always start the process when they first start seeing signs that their loved one is not able to care for themselves at home," says Mandy Ketcham, Community Relations Coordinator at Highgate at Yakima. "We see too many families will wait until an emergency happens. Then the potential resident typically is not able to be in the decision process, which is important for a smooth transition."
Choose a New Place to Call Home
"People who have the easiest transitions are the ones who move out of their house first and into a community and then they downsize and get ready to sell their property," says Jacquie Budde, a Senior Real Estate Specialist who works with team members at Highgate at Bozeman to help families navigate the organizational and physical tasks associated with planning and implementing such a complex move. "It's much less stressful because they aren't living among their life as it gets dismantled."
Build a Move-in Timeline
Jeremy Glover, Community Relations Coordinator at Highgate at Bozeman, has helped families navigate the move to assisted living in two days, but his preference is to work with families who take months, even years, to make the move.
"There are folks we really get to know," he says. "They do their due diligence. They visit, come in for lunch, come in for an activity, and get to know our folks. We build a relationship with them. It's not transactional. It's relational. They have the best experience."

"We build a roadmap right from the get-go," he continues. "Once we figure out the wants and needs and find the suite that they want within our community, we establish a moving time frame."