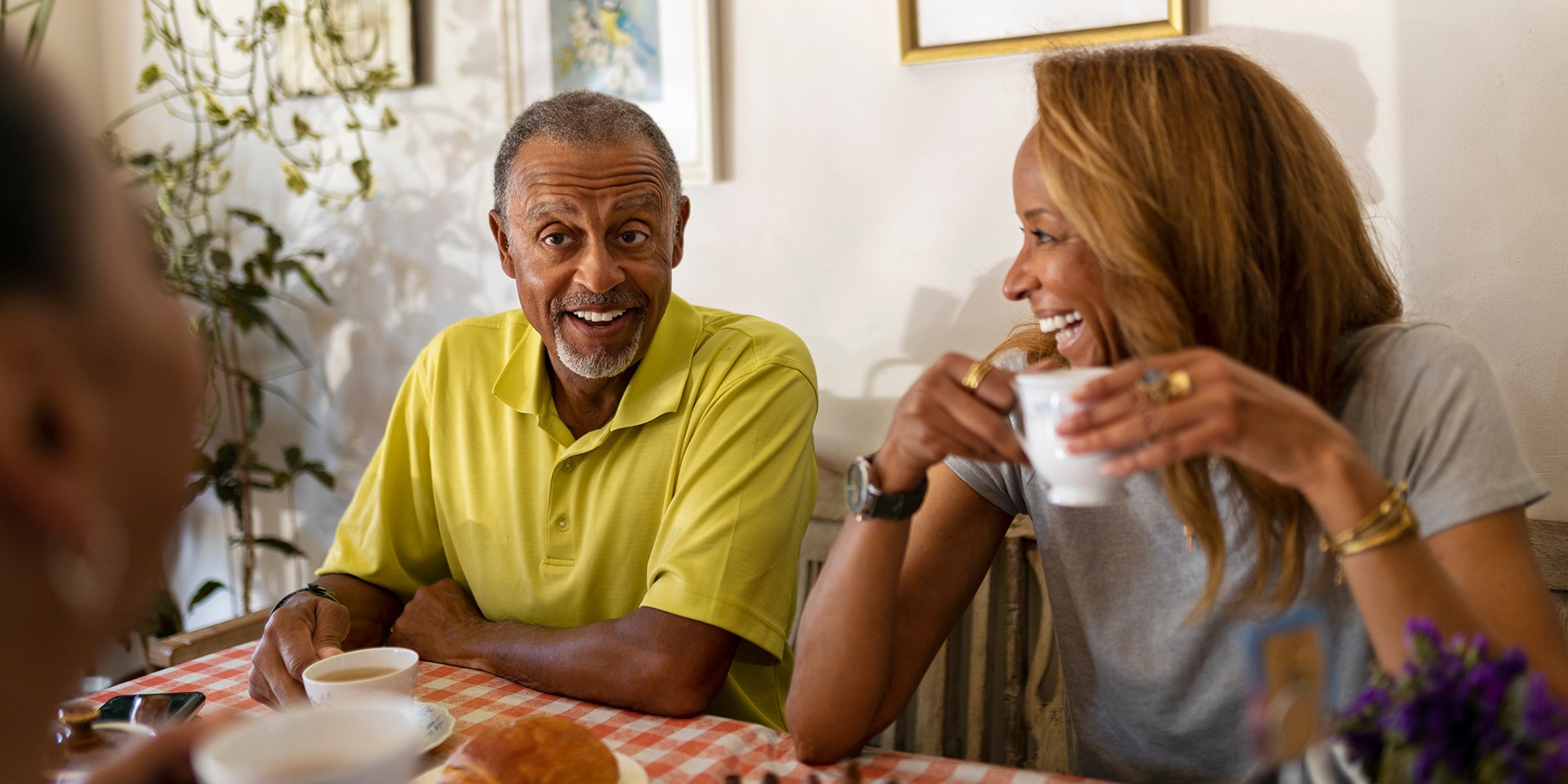 The golden years bring with them a wealth of choices for seniors seeking the perfect community tailored to their unique preferences and needs. Highgate Senior Living offers an array of signature programs that align perfectly with today's top senior living trends.
1. Person-Centered Care
According to a report by the American Association of Retired Persons (AARP), a staggering 87% of respondents believed that personalized care and attention to individual needs were important factors in their choice of senior living communities. In a world where individuality reigns supreme, seniors are no longer content with a one-size-fits-all approach to senior living.

One of the most prominent trends in senior living is the shift towards person-centered care. Seniors are seeking communities that prioritize their individual needs and preferences. Highgate Senior Living's signature program, "Full Care for All," ensures that each resident receives personalized care tailored to their unique needs and desires. From assistance with daily activities to healthcare needs, Highgate's commitment to person-centered care ensures that residents enjoy a high quality of life.
2. Active and Engaging Lifestyles
Today's seniors are a vibrant and dynamic bunch, and they're rewriting the script on aging. In fact, a study published in the journal "Aging & Mental Health" found that seniors who engage in regular physical activity and maintain social connections tend to have better physical and mental well-being. Many seniors today are more active and socially engaged than ever before. Communities that offer a vibrant and active lifestyle have become increasingly popular.

At Highgate, Senior "LivFit" isn't just a program; it's a lifestyle that encourages residents to embrace an active and healthy lifestyle through fitness classes, wellness programs, and recreational activities.

3. Tech-Savvy Seniors
As of 2021, 73% of adults aged 65 and older reported using the internet, and 53% owned smartphones. Tech-savvy seniors are a growing demographic within the senior population who have embraced technology as an integral part of their daily lives. These individuals have often adapted to the digital age and are comfortable using various digital devices and online platforms.

Highgate's "Tech-Savvy Seniors" program recognizes this trend and provides resources to help seniors stay connected and engaged in the digital world.
4. Holistic Health Care
Healthcare isn't just about the body; it's about nurturing the mind, body, and soul. Holistic healthcare has emerged as a growing trend in senior living, and Highgate Senior Living is at the forefront with its unique holistic approach. In fact, the National Center for Complementary and Integrative Health (NCCIH) reports that holistic approaches, such as yoga and meditation, have been shown to reduce stress, improve mental well-being, and enhance physical health.

Highgate Senior Living embraces this trend with open arms, offering a unique holistic approach that addresses not only physical health but emotional, social, and spiritual aspects as well.

By offering personalized wellness programs, opportunities for spiritual enrichment, and fostering social connections within the community, Highgate Senior Living ensures that residents receive comprehensive care that addresses all facets of their well-being.
5. Culinary Excellence
In the realm of senior living, the importance of culinary experiences can't be overstated. The American Dietetic Association emphasizes the importance of nutrition in older adults' health.

Crafted by experienced chefs and dietitians who take into account seniors' dietary preferences and restrictions, Highgate's "Nutritious, Delicious Dining" program offers more than just meals; it's a culinary journey. The "Nutritious, Delicious Dining" program ensures that every meal is not just nourishing but a delightful experience.
6. Memory Care and Wellness
With an aging population, the need for specialized memory care programs is on the rise. Highgate Senior Living's research-based Memory Care program is designed specifically for residents living with Alzheimer's disease and other forms of dementia. This program emphasizes holistic wellness, providing a safe and nurturing environment that supports cognitive health, emotional well-being, and social engagement.
Highgate Senior Living's signature programs align with some of the most significant trends in senior living today. The commitment to person-centered care, active lifestyles, technology integration, culinary excellence, and memory care and wellness provides an exceptional quality of life for seniors.

To delve deeper into Highgate's unique approach, we invite you to visit our testimonials page . Discover real-life stories of how Highgate transforms senior living into a grand voyage, where every day is a new chapter in the book of life. Highgate, where excellence meets compassion.