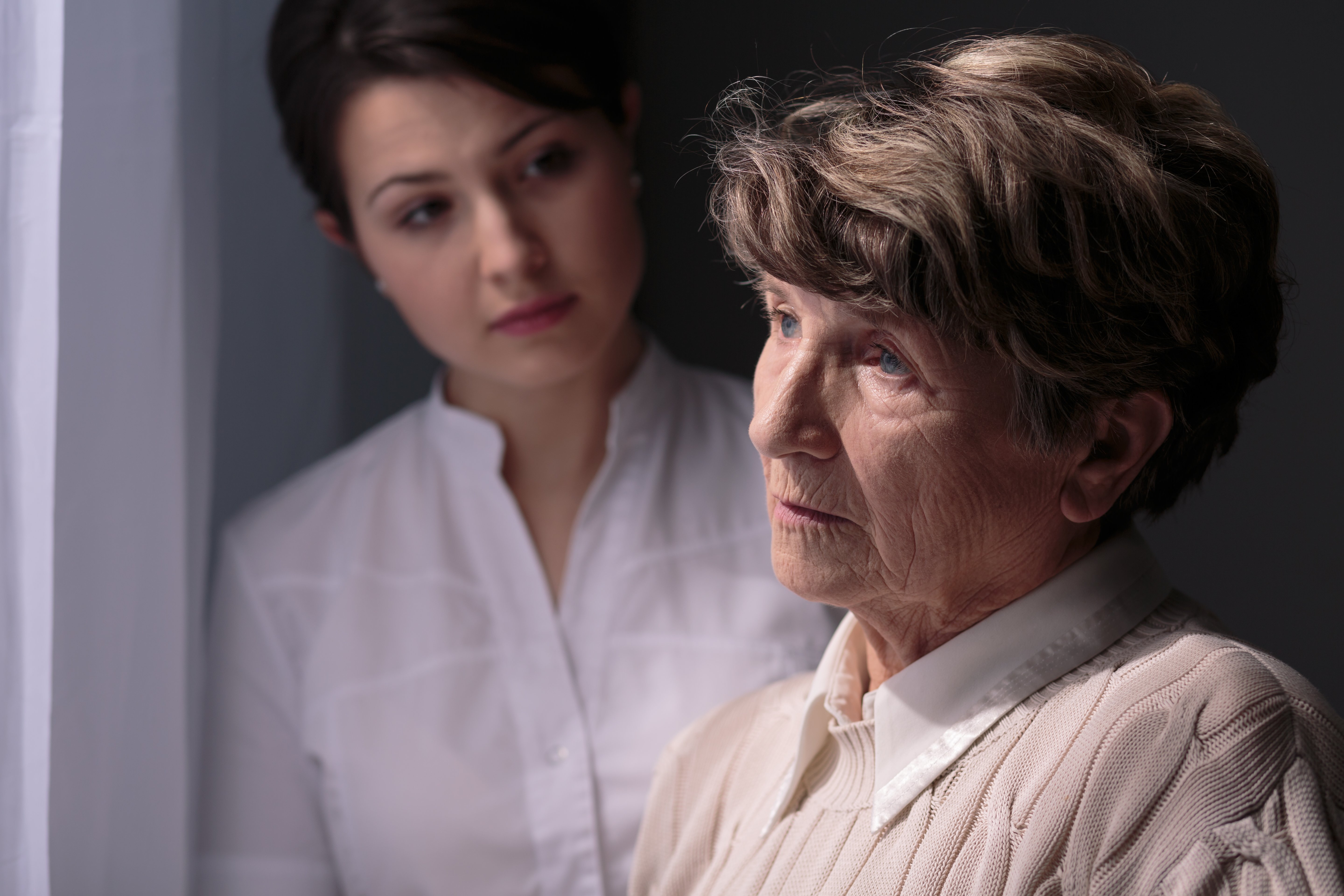 Beverly spent her career working as a nurse in long-term care nursing homes. When her husband, James, started struggling with incontinence, she put in a catheter. When she started experiencing difficulties with her own activities of daily living, she tried to handle them on her own.
From Independent to Dependent
Her daughter Lisa was living in Mississippi when she got a call from her younger sister in Montana: Something was not quite right with Mom and Dad.
"My mom was secretive about her own health and my dad's health," Lisa says. "It took us a while to pick up on the fact that she wasn't telling us everything. To this day, we're not sure what my mom knew about her own health and what was going on with her because it's hard to believe she didn't know something was going on, but she never said anything to us."
Beverly did not want her children caring for her and James. That did not stop Lisa and her husband from moving to Great Falls, Montana, and buying a house with an in-law suite. Her parents moved in, and it was not long before Lisa was taking care of both of them.
"It was something my mom was dead set against — that her kids weren't going to take care of her — and then I did until a week before she passed," says Lisa, who is also a nurse. "Before she died, she made my sister promise that I wouldn't take care of my dad. She wanted my dad in a nursing home. Near the end of her life, she kept telling me, 'We need to go to a nursing home.' I was the one who said no."
Beverly passed away in September 2018.
From Caregiver Stress to Burnout
Lisa knew she could not keep caring for her dad at home, but she was not ready to ask for help yet, either.
"Being a nurse, it's hard to admit that you can't do this day in and day out," she says. "It's not an eight-hour shift. It's a 24-hour shift. I was feeling stress and burnout big time."
No more date nights for Lisa and her husband, John. They could not leave the house together because it would mean James was home alone. During the week, Lisa stayed home to care for James and John went to work. On the weekends, John stayed home with James so Lisa could go grocery shopping and get her hair cut.
"My husband would have to take time off so I could go and do stuff to take care of myself," Lisa says. "And that made me feel guilty, too. I was worried about his job. I shouldn't have to take care of myself, but you can't not. If you're not taking care of yourself, you can't take care of anyone else."
From 'Not Yet' to 'Now'
The turning point came when Lisa and her husband took a week to travel out of state to visit their adult daughter. Lisa's sister Ruth, who lived nearby in Billings, came to watch their dad.
"When I came back, she told me: 'You can't do this anymore. This is too much,'" Lisa recalls. "All of a sudden, when she had to do it herself, she knew I couldn't do it anymore. Remember, Mom had told her I couldn't take care of Dad, so she had that on her shoulders, too."
Before Lisa and Ruth's mom passed, she had told them that their dad would need memory care because of his dementia. They were not really sure what that meant, so they started researching. Their out-of-state siblings were happy to let the sisters take charge.
"I don't think they really wanted to deal with it all," Lisa says. "It was easier to say, 'Lisa and Ruth are dealing with it.' We worked well together. We balanced each other out. We bounced things off each other. We were each other's sounding boards. It was a great combination."
To find out what Lisa and her sister did to cope with the stress of caregiving, download our eBook From Guilt to Gratitude: How Highgate Senior Living Helped My Family Feel Good Again.