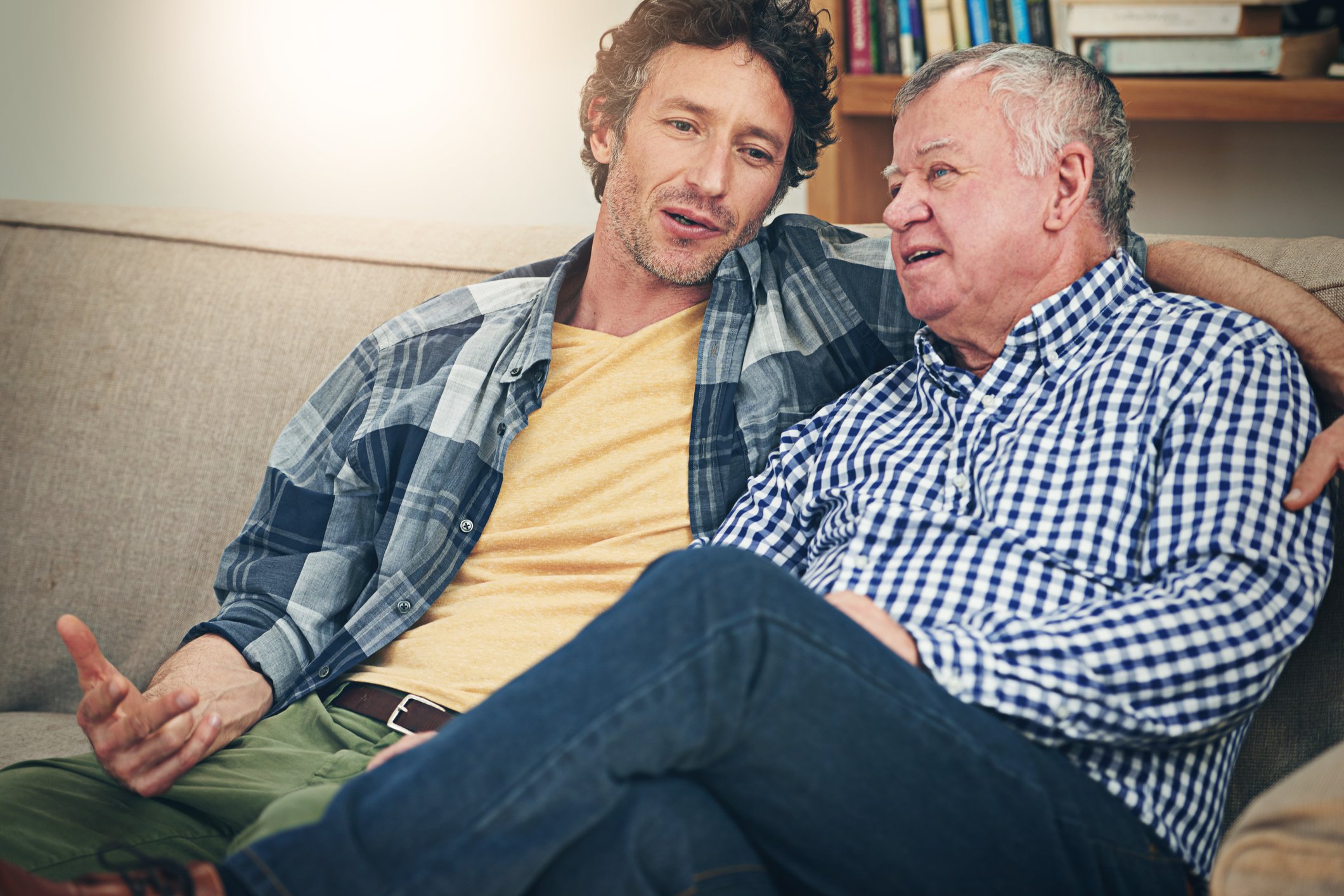 Jeremy Glover spends a lot of time helping families navigate the move to assisted living. As Community Relations Coordinator at Highgate at Bozeman, he starts every conversation with two questions: "What do you need?" and "What do you want?"
Turns out what aging parents want from their adult children is to have had them ask those two questions a long time ago, Glover says.
"Our residents say that the move to assisted living happens too quickly and they feel rushed," he says. "This stems from 'the conversation' being absent among both parties.

"But in our eyes, these conversations don't happen soon enough," Glover continues. "What happens is they end up getting labeled 'difficult' because something else or a circumstance arises to make it difficult."
In all cases, Glover says, the parents feel overwhelmed that so much has to be done and anxious about who will do it. "What it comes down to is that the parents always need love and support," he says.
If you want to support your parents through aging, start talking about what they want and need now.
Conversation Starters
You don't need to jump to talking about assisted living. Instead, start with some casual conversations to plant seeds. Then build on those to lead to bigger, more decision-focused conversations later.
"I was thinking about what happened to Karen, and it made me realize …"
Use a story about an aging family member or friend to bring up the topic. Maybe you say something like: "Mom, I was thinking about what happened to Karen, and it made me realize we never talk about these things. I don't want to pry, but it would give me peace of mind to know there's a plan if we need it."
You can also broach the topic by relating it to something you read in the news. Perhaps you say: "I read about how much senior living can cost, and I was a little surprised. I always want you to have the best care available. Have you looked into long-term care insurance?"
"I need your help with something."
Another way you can break the ice is by mentioning how much you admire the way they've handled retirement. Ask for advice on what has worked well for them so that you can learn from their stories.
You might begin by saying: "Dad, I need your help with something. I'm preparing a checklist in the event something happens to me. Would you look this over and see if this makes sense to you?" You could also try something like: "Mom, I want someone designated to make my decisions for me in an emergency, so I'm getting my paperwork together. You've done this, right? Could you help me?"
"What's most important to you?"
Understanding what matters to your parents can be a big help down the road, and asking them sooner rather than later could help them communicate with their doctor, attorney, real estate agent, family, and friends. Say something like: "I've noticed some things take more energy these days. What are the important things you really want to do?" Or "What are your priorities? How can we make it easier for you to do those things?"
Be prepared to be a good listener. The first time you bring up aging and end-of-life wishes you may encounter tears, frustration, or even anger. Being supportive is key. Remember, it should be a conversation, not an ambush.
Often, parents are fearful of the loss of their autonomy. As much as you can, emphasize that you are their advocate and want to help what matters most to them so it's easier to make decisions when the time comes.
"I have heard that some adult children have phrased it like: 'You raised me, and you have helped me in my life. Now it's my or our turn to help,'" Glover says.
If you're wondering if there are signs you should have the conversation sooner rather than later, download our eBook Signs It's Time to Start the Search for Assisted Living.