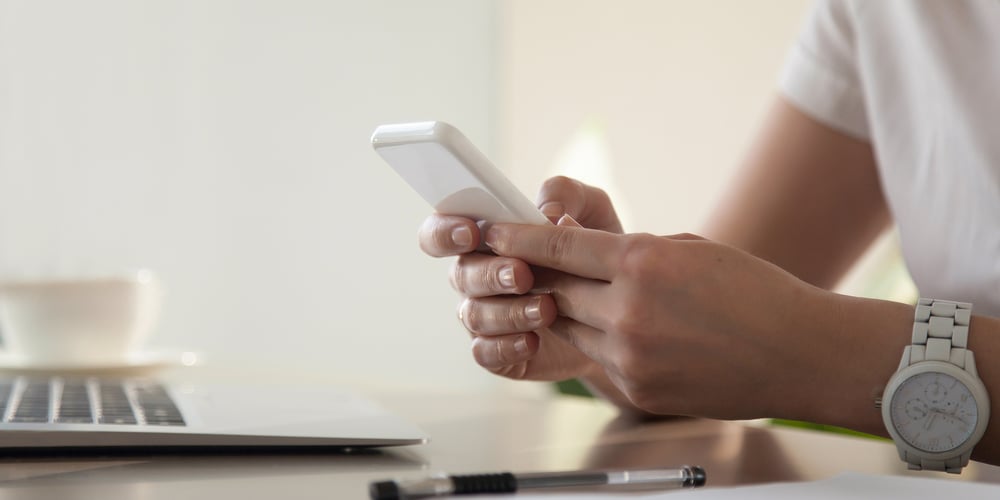 If you're a family caregiver, you're also probably a part-time pharmacist, chef, chauffeur, delivery driver, financial adviser, administrative assistant, and hairstylist. Fortunately, there's an app for all of that.
With over 8.9 million apps available for download, there are countless options to help caregivers stay organized and informed; however, poorly designed and executed apps can sometimes be more frustrating than helpful. From tedious registration processes and persistent bugs to too many notifications and intrusive ads, many apps have more than their fair share of annoyances.
Perhaps you've already been to the app store looking for something to make your life easier but found it to be too overwhelming. Maybe you simply haven't had a chance to sit down and scroll through your phone for weeks now.
From balancing schedules, to remembering medication, to tracking symptoms, here are five tasks with mobile apps for caregivers that can help you get organized and find support.
Managing Medications
These days, most seniors are on multiple medications. As a caregiver, you might find yourself helping your loved one with a number of tasks related to managing their prescriptions, over-the-counter medications, and supplements. Common caregiver roles include helping loved ones take the right doses of different medications the right way, being aware of potential negative drug interactions and side effects, and setting up deliveries or reminders to ensure they don't run out of medication.
CareZone is a free app that can help you with all of the above and more. You simply scan your loved one's pill bottles to create a detailed list of medications that you can share with doctors. The app will send you automatic reminders when it's time to take a medication, refill a prescription, or track health info like blood glucose or blood pressure. The app can also help you with medication delivery and transferring prescriptions between pharmacies.
Getting Practical and Emotional Support
Caregiving can feel like an isolating experience. Your brother who lives across the country might not truly understand the extent to which you're helping out Dad on a day-to-day basis. Your co-workers might see you getting progressively stressed but not know how to support you. What ends up happening, more often than not, is that caregivers sacrifice their own health and well-being to care for their loved ones.
The free app ianacare — or I Am Not Alone — might be just what you need to feel comfortable and empowered to request and receive the support you deserve. After you create an account, you invite people to your caregiving team. Then you can share help requests, assign specific tasks, and keep track of your care calendar. Whether you want help with meals and groceries, rides, pet care, or errands, ianacare can help you get the practical support you need without feeling like a burden.
Caring for Someone with Dementia
There's no one-size-fits-all care approach when it comes to dementia. So internationally recognized dementia practitioner, educator, and founder of the Positive Approach to Care Teepa Snow created a scale that focuses on the abilities retained throughout the progression of the disease, known as the GEMS State Model.
The free Dementia Stages Ability Model app can help you learn the characteristics of each GEMS state and ways to provide the best care for that state. It can help you learn how to focus on what's left, not what's lost, and what can be done rather than what can't. The app includes a dementia scale comparison chart, video clips of Teepa Snow explaining each GEMS state, and video and photos depicting the hand-under-hand technique to guide and assist with everyday tasks.
Responding in an Emergency
Do you know what to do if your loved one falls or has a stroke at home? If you're caring for an aging loved one, especially one who lives on their own, planning for an emergency might not be a priority. There are meals to make, doctor appointments to go to, and bills to pay.
With simple step-by-step instructions that guide you through everyday first aid scenarios, the free First Aid: American Red Cross app can be a literal lifesaver. You can learn about and prepare for dealing with things like allergies, choking, diabetic emergencies, poisoning, and unresponsiveness. In addition to expert step-by-step instructions and helpful videos for an injury or an emergency, the app also offers integrated 911 calling.
Monitoring Health and Well-being
Regular doctor appointments and medical checkups are extremely important for older adults, many of whom are managing multiple chronic illnesses and the medications and treatments that accompany them. But what if there's a problem that you don't know how to detect in between doctor's visits?
Keeping track of things like blood pressure, blood sugar levels, and any other changes in appetite, weight, sleep, or energy levels in between doctor visits can be incredibly helpful. Through wireless and wearable devices such as a smartwatch or FitBit, eCare21 can help you remotely monitor your loved one's heart rate, glucose levels, sleep, and other medical data. It can help you, other family members, and doctors keep an eye on your loved one and provide proactive care, even from hundreds of miles away.
Caregiver Toolbox
These apps can all help alleviate some of the stress that comes with caregiving, but perhaps you're more of a paper person.
If so, we've created a collection of checklists that include helpful worksheets, information logs, and trackers to keep valuable information all in one place. The Caregiver Toolbox includes a Legal & Financial Document Locator, Emergency Medical Information Worksheet, and Health Information Trackers. Download the toolbox, explore the worksheets, and fill out the ones that are most helpful to you and your loved one.