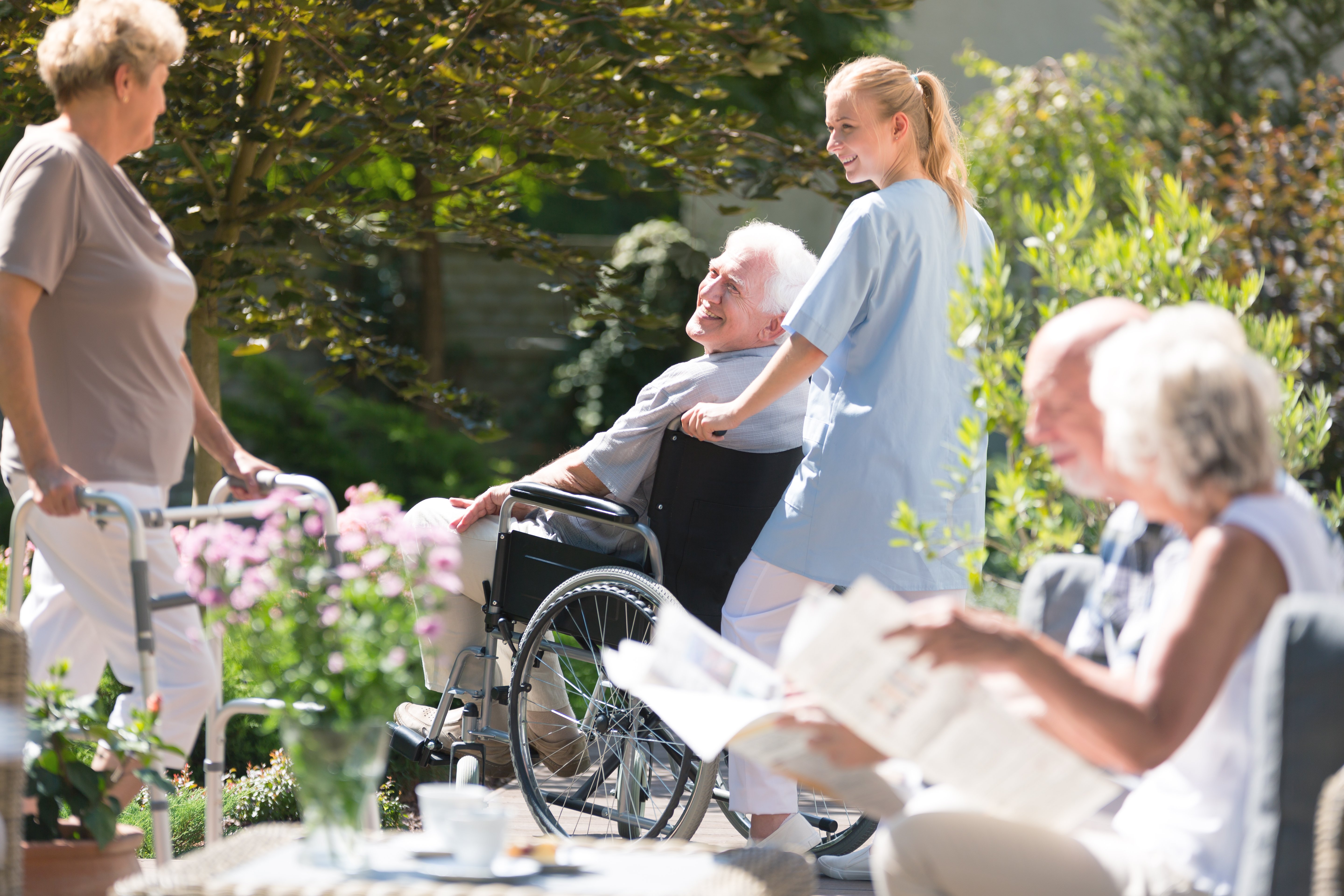 Finding the right assisted living community for an aging parent, spouse, or other loved one can be an overwhelming responsibility.
Most people begin the process online, searching lists of communities in their area. This is a great place to begin, says Mandy Ketcham, Community Relations Coordinator Highgate at Yakima.
"The first thing is to look at online reviews, whether on Facebook, Google, or Yelp," she says. "You want to see what people have to say. Then, look at their website. How good is their website? Their website should be user-friendly and should give you great information."
After you have done the heavy lifting of researching assisted living communities in your area, you probably have a pretty good idea of the various facilities and what they offer. Do not base your decision on marketing materials and pretty websites alone.
"When you are looking at the reviews online and the community's website, jot down any questions you might have — and then schedule a tour," Ketcham suggests. "I love it when people come in with two pages of questions. It means they have done their research, and we can help them get their questions answered."
Touring potential facilities, meeting the team members and residents, and watching the routine of daily life allows you to put your parent or loved one in the picture and ask yourself, "Can I see them here?"
However, it is not as simple as walking around the grounds. Here are five tips for making the most of your assisted living tour.
1. Write Down Your Questions Ahead of Time
You probably have a hundred important questions about each community you visit. Once you are there, however, you will probably forget at least a dozen of them. That is why Ketcham recommends writing down your questions in advance. A lot of families find it helpful to write down a list of questions and concerns beforehand so they do not forget to ask about transportation services or pet fees in the heat of the moment.
2. Use Your Senses
When touring an assisted living facility, it is important that you use your senses:
Observe

the things that you see around the community. Look past the furnishings, and pay attention to the people.

Listen

to how people speak to one another — how the residents speak to each other, how the team members speak to one another, how the team members speak to the residents, and how the tour guide speaks to you and your loved one.

Sniff

The way an assisted living facility smells can tell you a lot about the place, the people who work there, and the quality of service provided.

Taste

the food. The quality and taste of the food are very important when selecting an assisted living facility, so make sure you get a chance to try the food.

Touch

plays a fundamental role in human communication and even physical health, so see if you can spot team members offering residents hugs or pats on the back.
3. Visit During an Activity
It is a good idea to try and schedule your tour in conjunction with a community event. Ask if you can watch the activities or even participate. Are the activities and events well-attended? Does the staff seem to be enjoying the activity as well? If you cannot visit during a planned activity, ask to see the activity schedule and take a look at the community calendar of events. Do they match your loved one's interests? Do they include trips and outings away from the community?
4. Get Feedback from Residents
You should feel comfortable asking residents and families for their honest opinions about the community. Are they encouraged to participate in care planning? Are families informed of changes in their loved one's condition and care needs? Settled and friendly residents also speak to the quality of the environment your loved one will be in and can often be a great inside scoop.
5. Pop in Unannounced, Too
If you were happy with the scheduled tour, make one or two unannounced visits, too, to confirm the atmosphere is as positive as it was during your scheduled visit. "By not scheduling a tour, you might not get all the info you want, but you are going to see that community in true form," Ketcham says.
It may take time to make sure your loved one is comfortable with a community before making a decision, but it is much more likely to be the best decision. "If you're considering multiple assisted living facilities, the best way to determine which is the right one is to schedule a tour, says Tiffany Van Heel, Marketing Coordinator for Highgate Senior Living.
Download this checklist of 40 questions you should ask when touring an assisted living facility. They will help you compare communities and decide on the community that is right for your loved one.