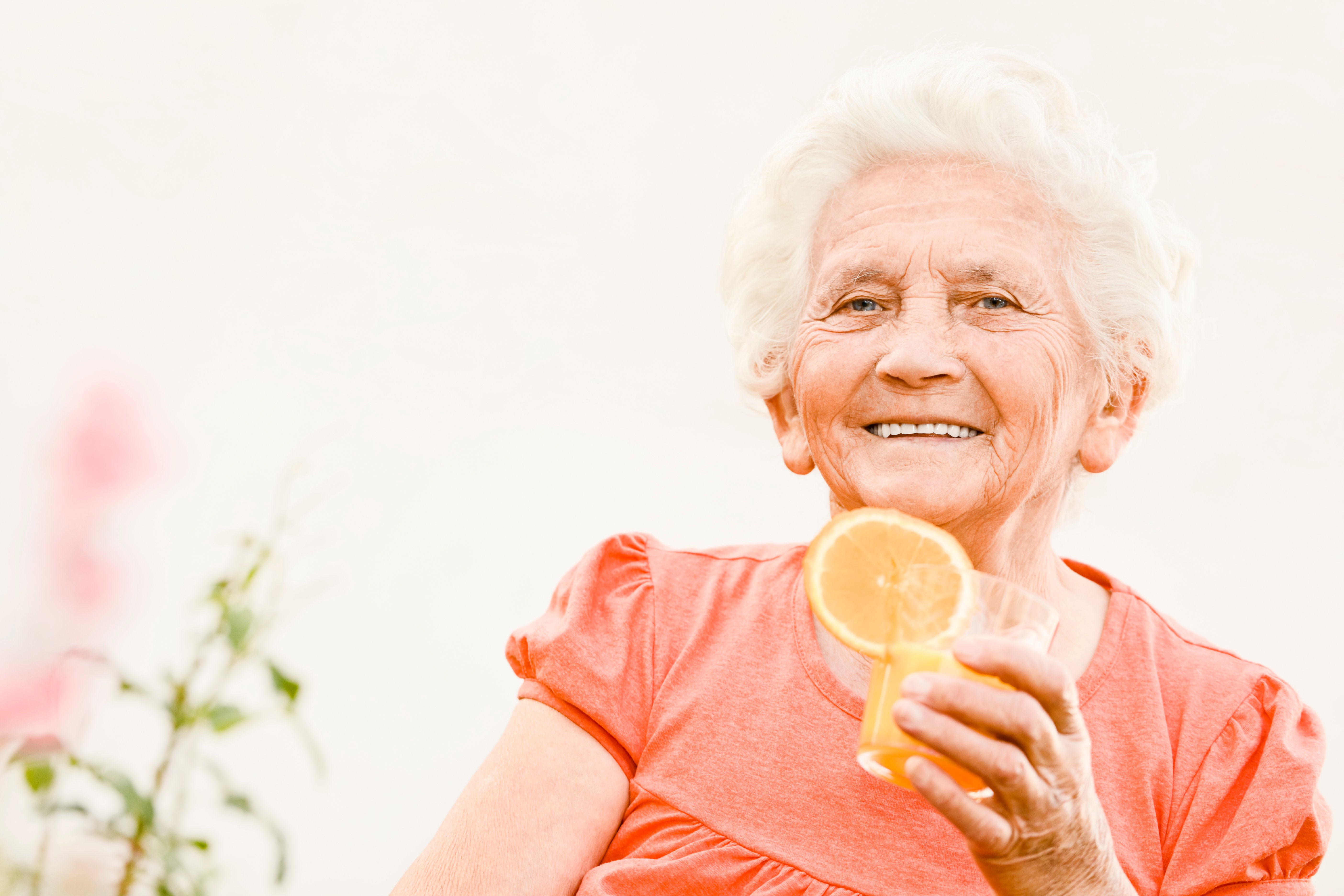 Khalid Iraqui spent more than 20 years as a chef at high-end restaurants and hotels around the world. From Thailand and Indonesia to South America and North Africa, Iraqui cooked in four-diamond hotels and five-star restaurants.
"The hours were long," Iraqui says. "And you couldn't please people who had four-diamond meals every day. The satisfaction wasn't there."
Then he met Marjorie Todd, Chief Operating Officer of Highgate Senior Living, who invited him to stop by one of the Highgate communities.
"When I walked in, the residents were there were all smiles," Iraqui recalls. "They heard a chef was visiting from Paris, and without even cooking, I felt gratification. That made a huge difference. So, I gave it a shot."
More than 15 years later, Iraqui is still director of dining services for Highgate. There wasn't much of a learning curve, he says, going from making three-course dinners for tourists in East Asia to cooking nutritious, delicious meals for seniors in Highgate Senior Living communities.
"There were three things that I knew I had to do," Iraqui says. "I do it for my mother, who is a senior, and I do it for my family: Reduce sugar, increase fiber, and add variety."
Is it really that simple? It is, according to Iraqui, but he's an experienced chef. If you're at home wondering how to get more fiber or what foods are surprisingly high in sugar, Iraqui can help. Here is his take on Eat This, Not That.
Eat This: Fresh-squeezed Orange Juice
Not That: Store-bought OJ
Store-bought juices are loaded with sugar. A single 12-ounce glass of orange juice contains an incredible 9 teaspoons of sugar.
"You might as well be drinking Coca-Cola," Iraqui says. "Instead of drinking fructose-based juices, drink fresh-squeezed OJ, milk, water, and different types of iced tea, like ginger mint iced tea."
Eat This: 100% Whole Wheat Bread
Not That: White Bread
As a rule of thumb, it's always healthier to choose whole wheat and whole grain options over products made with white flour. "We use fewer refined white starches than most senior living communities," says Iraqui, who uses wheat bread on sandwiches made in Highgate Kitchens.
To get white flour, wheat grains are heavily refined and processed, stripping food of fiber that seniors need to fight heart disease, lower the chance of getting certain types of cancers, and control blood glucose levels, Iraqui says.
Eat This: Health Bars
Not That: Doughnuts
Want something quick and easy for breakfast? Reach for a health bar instead. Iraqui developed recipes for Highgate's signature health bars that not only promote everything from a stronger immune system to healthy joints and bones and lower cholesterol but also taste good.
"We have eight different types of health bars made with all-natural ingredients," he says. "The most popular is the Almond Apricot, but my favorite is the Dark Chocolate Bar. It's chewy."
To make Iraqui's favorite, the Dark Chocolate Bar, you'll need:
4 cups quick-cooking rolled oats

1 cup all-purpose flour

1 cup whole wheat flour

½ cup sesame seeds

2 cups Grape Nuts cereal

2 teaspoon ground ginger

4 eggs

1 1/3 cup unsweetened applesauce

1 cup honey

1 cup brown sugar

½ cup grapeseed oil

2 cups chopped walnuts

1 cup dark chocolate chips
Preheat oven to 325°F. Line an 18" x 13" baking pan with parchment paper, and brush lightly with oil. In a large bowl, combine oats, flaxseed, Grape Nuts, and ginger. Add the egg, oil, brown sugar, applesauce, and honey; mix thoroughly. Stir in dried fruits, sunflower seeds, walnuts, and chocolate chips. Spread mixture in prepared pan. Bake until lightly browned around edges (30 to 35 minutes). Remove from oven and cool on a wire rack. Cut into squares.
Eat This: Lentil Soup
Not That: Canned Soup
Do you know how much sodium is in canned soup? Campbell's Homestyle Chicken Noodle Soup has 940 milligrams per cup. Worthington's Vegetarian Chili has 1230 milligrams of sodium per cup. Have two cups of canned soup for lunch, and you're well on your way to surpassing the maximum daily intake of 2,300 milligrams of sodium the Center for Disease Control and Prevention recommends.
"Soups are fairly simple to make," Iraqui says. "Even if you don't like spinach, you can turn it into cream of spinach soup. "I've tried that with my own grandmother. Every time I make cream of spinach, it's a hit."
Eat This: Olive Oil
Not That: Butter
As you age, your risk for heart diseases increases. Spreading a teaspoon of butter on your toast every once in a while won't kill you, but don't get in the habit of buttering your pans and lopping a pat on your veggies.
Butter contains 7 grams of saturated fat per tablespoon and using just two spoonfuls can put you over your daily limit of the fat. Instead, cook with olive oil. Unlike other oils and saturated fats like butter, olive oil contains healthy fats and is rich in antioxidants that protect blood vessels.
---
For more health bar recipes, resources for seniors, and senior nutrition and healthy eating tips for older adults, download our eBook Nutritious Delicious: A Guide to Highgate's Unique Dining Program.