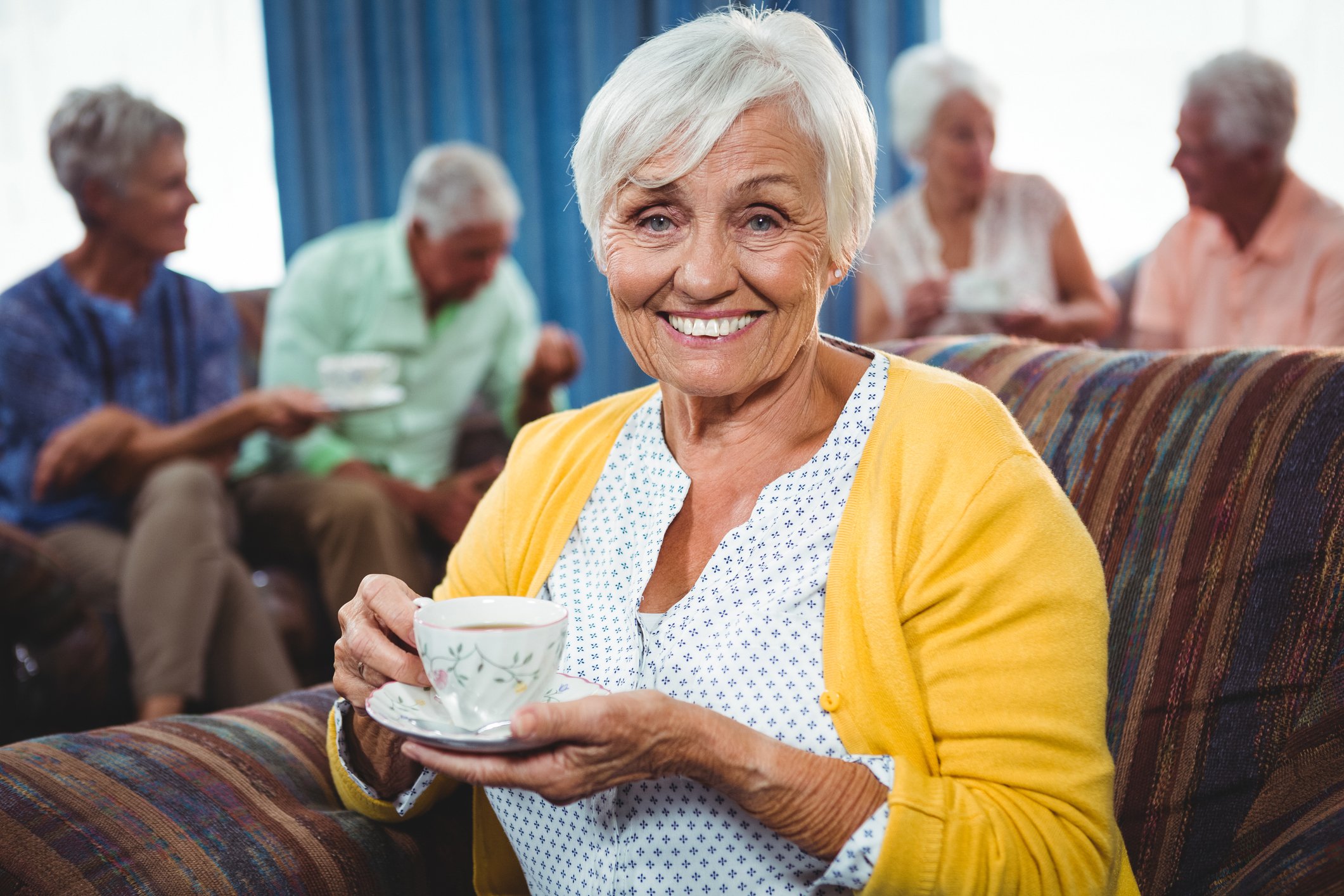 Whether you've just started your search for the right memory care community or you're in the process of touring them so you can narrow down your favorites, you might have noticed that many memory care communities are within larger assisted living communities.
Although one senior living facility might offer both types of communities, they are very different housing options.
Memory Care is Different
Memory care offers specialized programs and care for those with a memory loss diagnosis. It's a cozy, secure environment with highly trained care partners whose mission is to understand the needs, desires, and routines of each resident in order to personalize their care.
As memory care experts develop better understanding of the nuances of memory loss, memory care communities have been redesigned with very specific physical features, layouts, and other considerations.
For example, memory care units do not have individual kitchens for their residents, and they put an extra emphasis on security to prevent residents from wandering, which is common in those with more advanced dementia. Some communities offer an outdoor enclosed courtyard so residents can explore without getting lost.
Because individuals with dementia may easily become stressed and confused, there is a special emphasis on creating a relaxing environment in memory care communities. The hallways might be color-coded to assist with navigation and reduce anxiety in residents. Additionally, many communities look similar to private homes with areas that residents can perform normal, everyday activities.
Wondering what other design principles memory care communities use to help residents thrive? Here's a look at 12 must-haves in memory care communities.

How to Find a Quality Memory Care Community
The best memory care communities are designed to maximize the dignity and independence of residents, allowing them to make choices about where they go, what they do, and who they interact with and when. But not all memory care communities have adopted best practices.
To learn what to expect from high-quality memory care communities and how to prepare for when your loved one's needs outgrow the care you're able to provide at home, get your free copy of our Guide to Memory Care and Dementia Communities.