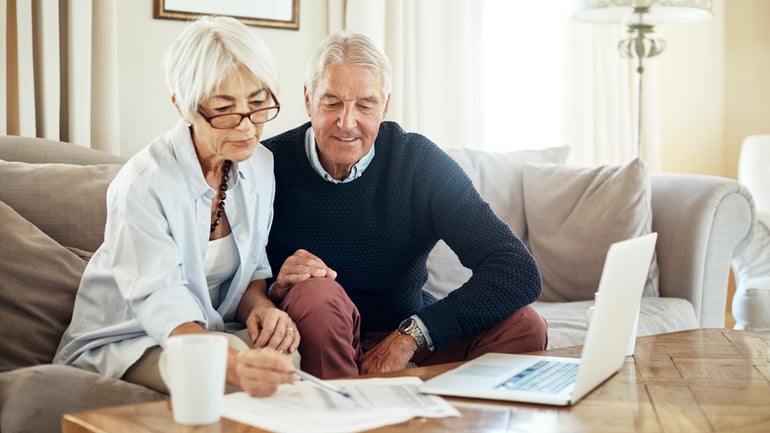 What is memory care going to cost? If you're considering researching memory care options, cost and affordability are likely some of your primary questions.
Memory care facilities are designed to serve those with dementia. Everything is designed for their individual needs – from the building layout to assistance with medical needs and daily living to engaging activities.
It takes a particular set of skills, patience and a big heart to work with people who have dementia. It also takes training – an understanding of the disease, how people with it may act and how to respond to and communicate with them.
Memory care costs vary from community to community. As you evaluate your options, here are three payment options you may not have considered:
Long-Term Care Insurance
Long-term care policies differ from company to company. They often cover memory-care facilities as well as nursing homes. If you aren't sure if your policy covers memory care, be sure to work with a memory care who can help you to navigate your insurance. Many have experience with long-term care insurance and will speak with the company for you.
Life Insurance Funding
Contrary to popular belief, life insurance can be beneficial while the policyholder is still alive. There are options for converting life insurance into funds for memory care. Many third-party companies will provide consultation and support if you are considering this option. Experienced senior living communities can also point you in the right direction.
Aid & Attendance through the Veterans Aid
The Aid & Attendance (A&A) Pension is a benefit for veterans and their spouses. Upon eligibility, A&A can provide financial support for memory care. To begin the process, your loved one's physician and the memory care facility director must verify that they qualify. Once they do, the facility can walk you through the rest of the process. You can also learn more about Veteran's benefit here.
Nearly 70% of those 65 and older need long-term care services during the last years of their lives. Knowing your funding options can help you alleviate some of the stress and overwhelm that come with such a big decision.
Note: Memory care facilities aren't all created equal. As you evaluate your options, it's helpful to have a list of questions to ask at visit. Check out this post for ideas.