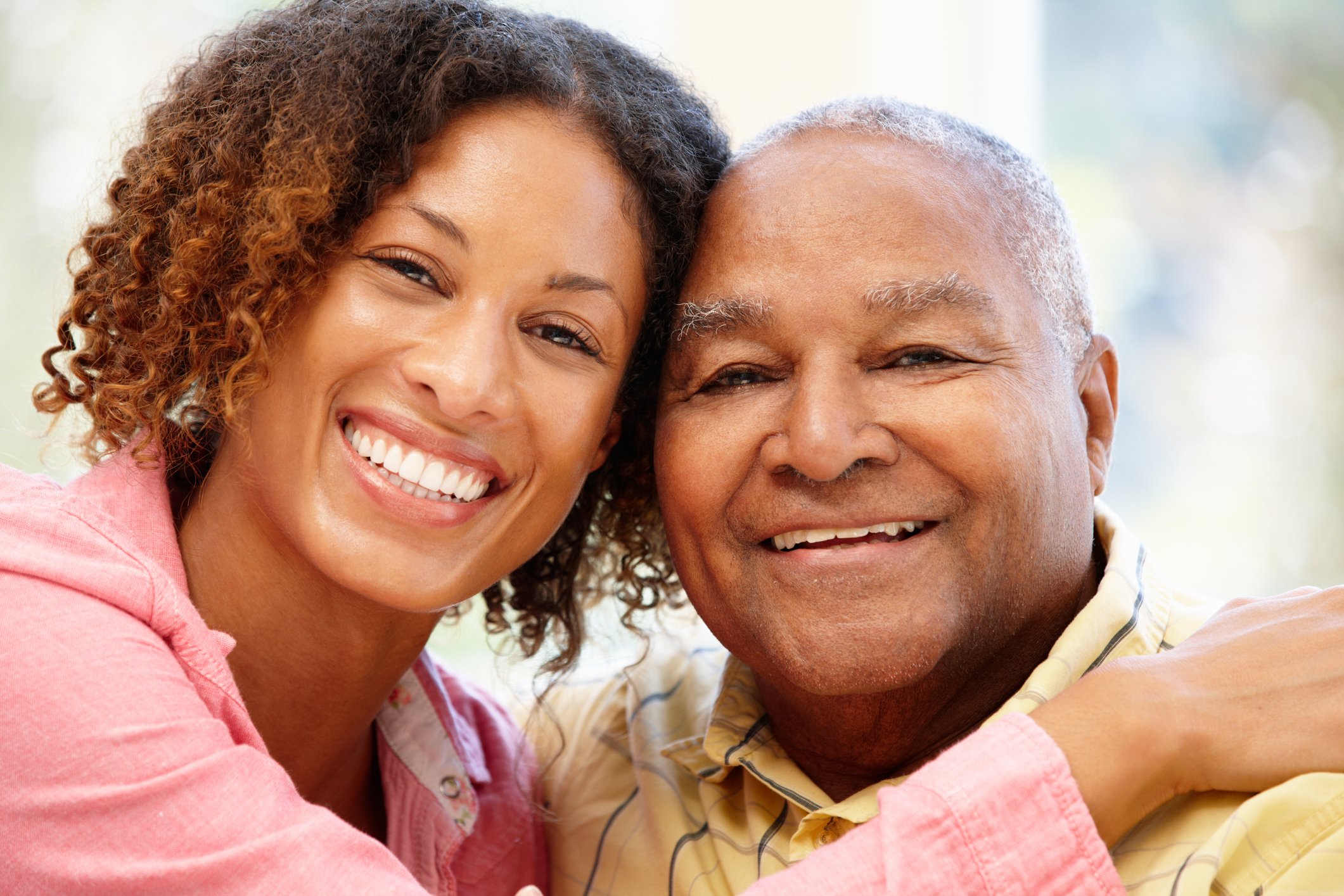 Lisa and her siblings had followed their dad around the world as he served in the U.S. Air Force. Now that James was a 100-percent disabled veteran, Lisa and her sister Ruth were investigating long-term care facilities that would take their dad's VA benefits. Unfortunately, the VA would only pay for James to stay at certain nursing homes, and something was not feeling right to Lisa.
At the nursing homes, Lisa saw residents sitting in front of the TV in a locked unit.
"There weren't even family members in there when we went to visit," she recalls. "It was so sad. I just knew this wasn't where he needs to go."
The sisters then went back to the drawing board.
From Nursing Home to Assisted Living
Ruth was asking around for recommendations when a nurse practitioner in Billings who works in senior care recommended Highgate Senior Living. Lisa and Ruth started crunching the numbers and realized they could make his finances work.
"I sent Highgate a message online, and before I had even gotten up from the computer, Jessica [Vanderziel, the receptionist] was calling me," Lisa says. The next weekend, Lisa and her sister stopped by Highgate at Great Falls for a tour.
"Ruth was 100 percent sold before we even went, but I wasn't as sure," Lisa says. "I kept throwing little zingers out there. I'd say, 'But Jessica, he has sundowners.' She'd reply, 'Oh, we can take care of that.' Then I'd go, 'Well, he has a catheter.' And she said, 'We can handle that.' Anything I could come up with, she had an answer for."
Lisa spent the weekend thinking about it. As her parents' primary caregiver, she struggled with the decision, feeling like she was the only one who could take care of her dad properly.
"I don't think guilt will ever go away," she admits. "I will always feel a little bit of guilt because this is my parent, and he raised me. Your parents could not put you in a home when things got tough. They stuck with it. When I look at it like that, I can feel guilt."
Highgate, however, passed her test. In November 2018, James moved into the Cottage, a memory care community. The Cottage is housed within the Manor assisted living community at Highgate at Great Falls.
From Alone to Together
When James moved into his new home, he became roommates with a man named Tom. Companion suites are common in the Cottages at Highgate for a few reasons.
When you bring two compatible seniors together to share an apartment, it makes transitioning into the new environment easier. Experience shows that bringing seniors together to share an apartment results not only in a greater sense of security and new friendships but also cost savings.
"Jessica told us people with dementia do better at night with a roommate," Lisa says. "If they wake up and they're scared and they hear someone breathing, it's actually calming."
Yet James' roommate situation made Lisa nervous. "We were a little leery," she admits. "What if they didn't get along?"
Over Thanksgiving, James' roommate Tom got sick and had to go to the hospital, so James had the room to himself for a few days. "Dad called me and told me he didn't sleep well because he was all alone," Lisa says. "I was like: 'Oh, my goodness. Jessica was right!'"
"Now when I go up there and I see Tom and Dad, Dad will tell me — every day — 'That's my roommate!' He's so happy to have that person. Ruth and I are shocked."
That is why Lisa is sharing her family's story.
"I wish I had talked to someone who had been through this," Lisa says. "If you're a family caregiver making long-term care decisions for a loved one, talk to someone who has done it. We have no regrets about moving Dad to Highgate Senior Living. I can say I have no guilt about that decision, either. Now, I can just be the daughter again, not the caregiver."
To read the rest of Lisa's story and learn how Highgate Senior Living helped her family feel good again, download our eBook From Guilt to Gratitude.